Shark Cartilage Guide
Introduction To Shark Cartilage
Watch this quick video to get the scoop on shark cartilage!
Stock Up On Glucosamine And Calcium
SHARK CARTILAGE SUPPORTS YOUR JOINTS*
Shark cartilage is an incredibly rich source of calcium. Bodybuilders and fitness enthusiasts are showing an increased interest in shark cartilage because of potential joint health benefits.* The joint health effect of shark cartilage comes from the fact that it's also a great source of glucosamine.*
Taking anywhere between 500 mg and 2 grams (2000 mg) with water is recommended, preferably after a meal. Remember to speak with your physician about whether shark cartilage may fit into your lifestyle as a supplemental source of glucosamine and calcium.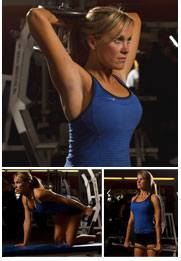 1-4 of

4

Results
---
Sort By:
---
Show:
* These statements have not been evaluated by the Food and Drug Administration. This product is not intended to diagnose, treat, cure, or prevent any disease.
1-4 of

4

Results
---
Sort By:
---
Show: