Saw Palmetto Guide
Introduction To Saw Palmetto
Watch this quick video to get the scoop on saw palmetto!
Men, Perfect Your Supplement Stack
SAW PALMETTO SUPPORTS PROSTATE HEALTH*
Natural Saw Palmetto extract comes from the berries of small palm trees and the extracts are comprised of various fatty acids and sterols. The sterols contain beta-sitosterol and stigmasterol, both of which appear to be active components of Saw Palmetto berries.
Saw Palmetto is a popular extract used by men as it is a great way to support overall prostate health.* Males over 50 should especially consider supplementing with this powerful extract.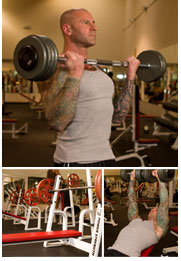 1-15 of

15

Results
---
Sort By:
---
Show:
* These statements have not been evaluated by the Food and Drug Administration. This product is not intended to diagnose, treat, cure, or prevent any disease.
1-15 of

15

Results
---
Sort By:
---
Show: