Click here to enlarge
Fierce Domination
Pre-Workout Supercharges Your Training!*
Promotes Endurance, Raw Strength, Powerful Energy!*
Supported Goal:
Improve Workout
Main Ingredient:
Creatine Monohydrate
25,000,000+
Orders Shipped
Fastest
Shipping
Lowest
Prices
24/7/365
Live Support

Largest
Selection
Product Overview
Fierce Domination

Pre-workout domination at a new level
Proper nutrition is essential in the quest to become an elite athlete, but it won't result in much without all-out 100% effort. Result-producing intensity can't be faked, and it can be hard to maintain every time you train, but it doesn't have to be…
A preworkout formula Guaranteed to
Supercharge your Training*
Enhanced workout intensity*
Promotes maximum training intensity*
Supports increased strength, endurance and recovery*
Stimulates intensified mental focus*
Promotes size-enhancing muscle pumps*
Improves bufering of waste products for extended performance*
FIERCE DOMINATION was designed to give you the intense pump and extreme intensity that every athlete strives for, but many are never able to attain. Consider this your competitive advantage.*

The motivation-enhancing formula in FIERCE DOMINATION gives you the power, endurance, mental focus and muscle pump that will move you away from the average and catapult you past your competition. With less muscle burn and intensified drive, your training will be taken to the next level.*

Not only does FIERCE DOMINATION help increase your overall athletic performance, it also buffers lactic acid buildup and other toxins, allowing you to push beyond normal limits and increase your recovery abilities.*
Endurlac Intra-Cellular Plasma Matrix:

Endurance, strength and energy-enhancing nutrients that help push through the "the wall" and ensure 100% training intensity from start to finish.*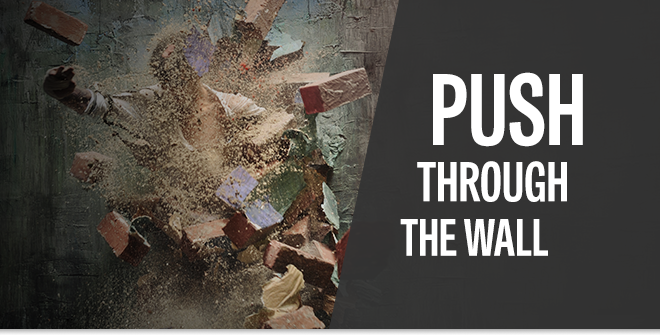 Tri-Creatine ATP Fusion:

Supports intracellular plasma (cell volume) and glycogen retention in muscle cells, maximizing muscle pump, promoting raw power and improving overall training capacity and recovery.*

Product Recap:
Enhanced workout intensity*
Aids in maximum training intensity*
Supports increased strength, endurance and recovery*
Stimulates intensified mental focus*
Promotes size-enhancing muscle pumps*
Improves bufering of waste products for extended performance*
Ratings & Reviews
By clicking the button above, you agree to entering the Bodybuilding.com Reviews section. Products in the Store are not intended to diagnose, treat, cure, or prevent any disease.

This is an outstanding product. I have used many different pre--workout supplements before and I have been lifting for years with and without pre-workout. My brother was the first to try this and his endurance and lifts all went up by 10%. I was skeptical at first because I assumed it was because he was not used to a full dose of creatine. I decided I would give it a try and I had very similar results. It is not a rush like most pre-workouts. It slowly builds up in your system and you get a mild boost but the benefit is in the endurance. I had to force myself to walk out of the gym. My normal routine turned into a 4 hour session and I felt like I could keep going. This stuff just works, if you don't believe me, try it. Its cheap, but it works better than the more expensive stuff in my opinion. These are an aid to help get you through mainly when your depleted or on a heavy day. They give you that extra boost, eventually all pre-workouts stop working. That is when you have to do a gut check and dig deep for that last rep or two and give it all you got. That is not the supplements, that is in you. The supplements just helped you realize your true potential.
I just loved it. Pump: 8/10 Focus:8/10 Energy:7/10 Crash (From1 to 5): 2 My only complain is that it isnt as energy sustained as otherPWO.
Ok my first review ever on a supplement. After reading several pages of reviews I just had to try this PWO. Now my favorite of ALL time is the original JACK3D. That PWO had me wanting to lift every weight in the gym, JACK3D is one of the factors I hit a 1 rep max bench of 400lbs. The scoop on FD is HUGE like 2 scoops of any other PWO, the taste was the best ever, PERIOD. On an empty stomach after 30 minutes FD didn't affect me much at all, I've had more benefits from a can of NOS energy drink. During arms felt some pumps but didn't last long, but I did 55lb dumbells 3 sets of 6, so that could have been FD. Got FD as a BOGO so can't complain too much. Got 19 servings left let's see if FD gets better over time.
This is the first SAN product that I have used and it worked pretty well. It gave me more explosive power during my heavy lifts and a steady pump throughout my workouts which were much more intense. The flavor was ok but the powder didn't mix completely and it had little flakes floating around in it.
Solid product. Open label and fully dosed ingredients are a definite plus and it really delivers good energy and gives a great pump. Felt a little off a few times while taking it as I wasn't a huge fan of the flavor. But a good all around product.

Prob one of my fav pres now. Nice make up of stuff not to heavy on stims. Stack it with megatron and workout all day! So much endurance
I feel like this product makes me crash hard now during my workout than before and I am taking it as it says 30 mins before , sometimes it makes me feel itchy but sometimes not , I use to feel super pumped up from it but now that I've gotten use to it not so much but this is the only preworkout I've ever taken I will try a different product but I do like San just want something that won't make me crash as hard