rhodiola
Rhodiola Guide
Introduction To Rhodiola
Watch this quick video to get the scoop on rhodiola!
Build Up Your Defense System
RHODIOLA MAY HELP YOU DEAL WITH STRESS*
Rhodiola rosea root extract has a wide range of adaptogenic functions, which means it may help deal with stress and the unwanted effects on your body.* One way that Rhodiola may help is by supporting the neurological mechanisms of dealing with stress.*
By potentially stimulating the release of the mood-modulating neurotransmitters norepinephrine, dopamine and serotonin rhodiola may have positive effects on your mood.*
Whether you're a weekend warrior or a die-hard gym rat, your body is subject to the stresses of exercise on top of your everyday life. Rhodiola may help you see better results from your fitness program by helping you deal with stress.*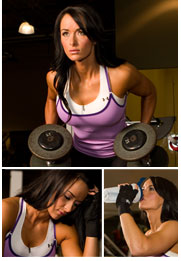 1-17 of

17

Results
---
Sort By:
---
Show:
* These statements have not been evaluated by the Food and Drug Administration. This product is not intended to diagnose, treat, cure, or prevent any disease.
1-17 of

17

Results
---
Sort By:
---
Show: