pyruvate
Pyruvate Guide
Introduction To Pyruvate
Watch this quick video to get the scoop on pyruvate!
Punish Fat Stores
FIGHT FAT AND FIRE UP YOUR ENERGY WITH PYRUVATE
When you're in the gym doing a high intensity workout, keeping your ATP production high is going to be important. ATP essentially fuels the muscle labor that is required when lifting, running, or competing. When ATP isn't present, that's when fatigue can set it in, causing your exercise intensity to drop off the radar. Pyruvate, which is actually produced in the body, is what can kick-start the Kreb's cycle - the process in the body that supports the production of ATP.*
While you can get pyruvate from foods such as red apples, cheese, dark beer, and red wine, pyruvate only becomes effective for fueling cellular reactions when combined with a salt such as sodium or calcium.* Thus, supplementing with pyruvate products can support your energy during a sports competition or general training.* Pyruvate is also useful for optimizing your calorie burn as well as protein and glucose transportation.* It's your all-in-one energy and fat loss aid!*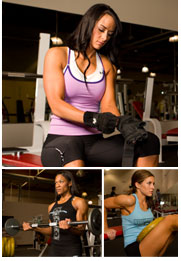 Ignite With Pyruvate
TORCH FAT WHILE YOU TRAIN
If you want to burn fat fast during your workout, Pyruvate can definitely help.* Fat burning is dependent on consistent intensity in your workout session and when the intensity drops, that's when you're likely to see a decline in performance and results.
Since pyruvate is a limiting agent to ATP's cellular process, supplementing with pyruvate can be very beneficial in keeping your body optimized for burning that stubborn fat when you're in the gym.* In addition, pyruvate assists with the transport of nutrients across the body.* Make sure your muscles get glucose and protein when they need it - during physical activity.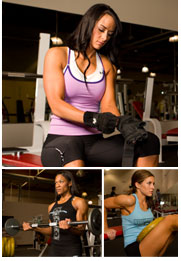 Amp Up Your Energy
FUEL YOUR WORKOUTS WITH PYRUVATE
If you're someone who isn't quite sure whether or not you would benefit from taking pyruvate, consider what type of workout you're doing. Are you involved in high intensity exercise?
If so, then the key to fueling your high-intensity activity is something called the Krebs cycle. Without the proper ingredients to boost the Krebs cycle, you can risk using muscle tissue as fuel for your workouts, also known as catabolism.
Use pyruvate to fight catabolism and maintain your Krebs cycle so you can accomplish your mission.* If high-intensity training or fat loss is the name of the game for you, then add pyruvate to your training arsenal and get to it!*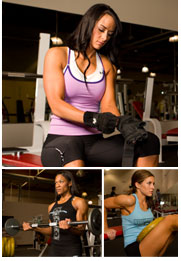 Accomplish Your Mission
SUPPLEMENT SMART WITH PYRUVATE
In order to maximize your fat burning capacity and get more from your workouts with pyruvate, it is important to supplement properly.* Typically, taking 1 gram of pyruvate for every 10 pounds of bodyweight you currently have is normal. Never exceed 30 grams of pyruvate, and make sure to follow any pyruvate product's package directions to make sure you are using it correctly and safely. Supplement smart with pyruvate and kick your fitness goal into overdrive!*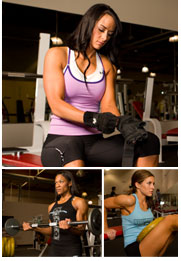 1-4 of

4

Results
---
Sort By:
---
Show:
* These statements have not been evaluated by the Food and Drug Administration. This product is not intended to diagnose, treat, cure, or prevent any disease.
1-4 of

4

Results
---
Sort By:
---
Show: