phenyl-
ethylamine
Phenylethylamine Guide
Introduction To Phenyl-
ethylamine
Watch this quick video to get the scoop on phenylethylamine!
Get Your Head In The Game With Phenylethylamine
TIME TO ZONE IN
Phenylethylamine (PEA) is an alkaloid and monoamine compound that's found in the brain, and it has been suggested that mood, mental acuity, energy, and focus are strongly connected to PEA.*
Phenylethylamine is biosynthesized from the amino acid phenylalanine, and is commonly found in chocolate.
However, you don't have to eat loads of chocolate to get some great health benefits, so pick up some phenylethylamine to support healthy mental energy and mood!*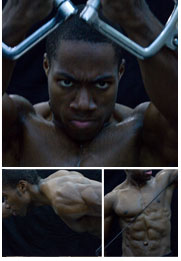 1-20 of

21

Results
---
Sort By:
---
Show:
* These statements have not been evaluated by the Food and Drug Administration. This product is not intended to diagnose, treat, cure, or prevent any disease.
1-20 of

21

Results
---
Sort By:
---
Show: