phenylalanine
Phenylalanine Guide
Introduction To Phenylalanine
Watch this quick video to get the scoop on phenylalanine!
Feel Good With Phenylalanine*
BIG TIME BRAIN BOOST*
Phenylalanine is an amino acid that the body can convert into one of the brain's primary signalling molecules, dopamine.*
Dopamine is thought to play an important role in supporting healthy mood and brain activity, so some healthy phenylalanine supplementation may encourage a positive mood, mental acuity, and healthy appetite.*
Phenylalanine is commonly used in energy and fat loss products to keep you in the zone when you work out!*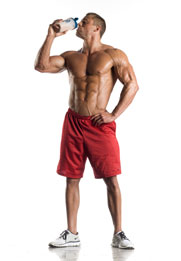 1-14 of

14

Results
---
Sort By:
---
Show:
* These statements have not been evaluated by the Food and Drug Administration. This product is not intended to diagnose, treat, cure, or prevent any disease.
1-14 of

14

Results
---
Sort By:
---
Show: