Transform your body into a Strong, Healthy, Muscle Building, Fat Burning, Energy-Making MACHINE!
P28 High Protein Bread
P28 High Protein Bread is jam packed with 28 grams of Protein per serving. P28 is also 100% Natural and made with 100% Whole Wheat. P28 also contains important Omega 3's, and is a rich source of 8 essential Amino Acids.
P28 High Protein Bread Guide
The P28 Story
The Beginning:
P28 was developed by three brothers in the bakery business and their personal trainer/nutritionist. The three of us were overweight and out of shape. We wanted to lose weight and get back into shape quickly.
The first thing we did was join a local gym and hire a personal trainer. Our personal trainer sat us down before we started our workout program and explained that nutrition was just as important as working out. We started working out regularly and made some changes in our diets. After months in the gym, we were not seeing the results we expected.
We soon realized that exercising alone wasn't enough. We began to understand our trainer's beliefs of how important proper nutrition was in our diets in order to reach our fitness goals.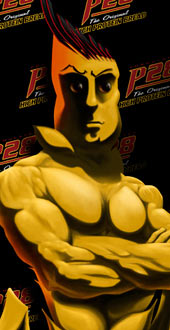 The P28 Story
The Change:
Growing up in the baking business, one thing we didn't want to give up was bread. We wanted to develop a healthy line of bread products that not only helped us reach our fitness goals, but also was enjoyable to eat every day. We also wanted someone with fitness and nutrition experience involved with the development of our products.
Our personal trainer who is an experienced all natural body builder/nutritionist was our first choice. Once he heard about our idea while we were training, he was excited to become a partner in this product line.
We began formulating products with proper nutrition in mind. In 2008, after a year of development, we introduced P28. P28 is the first Original High Protein Bread on the market. We now offer this quality product to you as part of your family's healthy lifestyle.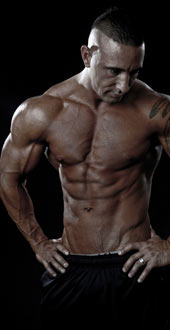 The P28 Story
The Future:
We are extremely excited about the future. We recently launched our all new 100% Natural - P28 High Protein Bagels. We look forward to pairing the bagels with our P28 High Protein Bread.
Also, we plan to introduce our new line of P28 gear in Summer 2012. We will offer high quality t-shirts, hats, hoodies, skull caps, gym gear, and much, much more! We will offer both men's and women's sizes and designs.
We thank all of P28 Nation for your continued loyalty as we continue to grow. We promise to continue to work extremely hard to provide all of our customers with high quality products and exceptional customer service!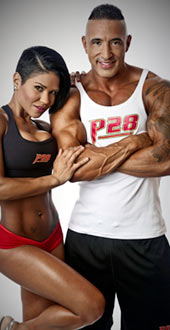 * These statements have not been evaluated by the Food and Drug Administration. This product is not intended to diagnose, treat, cure, or prevent any disease.