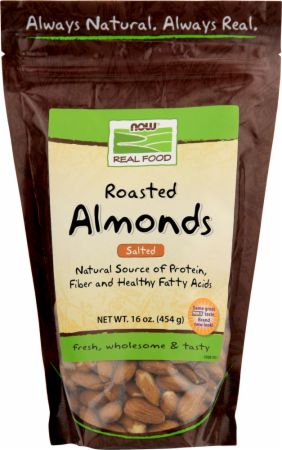 Click here to enlarge
Almonds
Natural Health!
Delicious Raw, Unblanched Almonds Are Filled With Valuable Nutrition!
Main Ingredient:
Nuts & Seeds
25,000,000+
Orders Shipped
Fastest
Shipping
Lowest
Prices

24/7/365
Live Support

Largest
Selection
Product Overview
Almonds are king of the nut family and taste great. Raw almonds are relatively easy to digest and can be soaked in pure water 4-8 hours for a unique treat. Almonds are also the only alkaline nut; all other nuts are acid forming in the body.
From The FDA's Website:
"Scientific evidence suggests but does not prove that eating 1.5 ounces per day of most nuts, such as Almonds, as part of a diet low in saturated fat and cholesterol may reduce the risk of heart disease".
Ratings & Reviews
By clicking the button above, you agree to entering the Bodybuilding.com Reviews section. Products in the Store are not intended to diagnose, treat, cure, or prevent any disease.