Build Muscle Stacks Guide
Introduction To Muscle Building Stacks
Watch this quick video to get the scoop on muscle building stacks!
Time To Bring Out The Big Guns
MUSCLE BUILDING STACKS DON'T MESS AROUND
There are thousands of muscle building products to choose from, so it can be annoying trying to put together your perfect anabolic arsenal.
Not to worry, we've combined everything you need to pack on lean muscle like a pro with muscle building stacks! With essentials like protein and creatine as well as the most advanced pre, intra, and post-workout formulas available, you can feel confident that results are on their way when you're attacking the iron in the gym.
This is where we separate the men from the boys, so grab a muscle building stack and man up.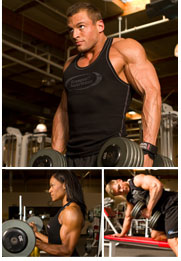 Muscle Building Stacks Made Simple
INGREDIENTS BREAKDOWN FOR THE BUILDER
Protein - provides the necessary anabolic amino acids that are vital for recovery and growth.* Ranging from fast-digesting hydrolyzed whey or a slow-digesting casein, protein is a must have for the serious builder.

Creatine - Encourage lean muscle mass, amplify performance in the gym, and maximize your ATP and energy levels with some intense creatine products.*

Pre, Intra, and Post-Workouts - Training time is prime time for anabolism, recovery and energy, so don't miss a beat with these products designed to make the most out of your gym time.
Check out other muscle building ingredients like carbohydrates, natural testosterone boosters, and more to build a rock solid physique!*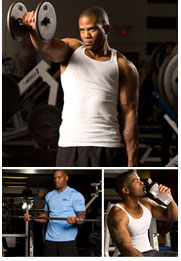 Featured Product
Stack Your Transformation!
Build Muscle Throughout The Day & While You Sleep!*
45% Off
$176.47
$96.99
In Stock
1-20 of

90

Results
---
Sort By:
---
Show:
* These statements have not been evaluated by the Food and Drug Administration. This product is not intended to diagnose, treat, cure, or prevent any disease.
1-20 of

90

Results
---
Sort By:
---
Show:
Categories Index