Phase8
Muscle Building Protein Powder Blend*
Sustained Release Protein with Amino Acids for Longer Muscle Building Benefits*
Supported Goal:
Build Muscle
Main Ingredient:
Whey Protein
32,000,000+
Orders Shipped
Fastest
Shipping
Lowest
Prices
24/7/365
Live Support
Largest
Selection
Product Overview
Provides high biological value and sustained release protein*

8 hours of amino acid delivery*

Increases muscle size and strength*
PHASE8 IS THE COMPLETE SUSTAINED-RELEASE 8-HOUR PROTEIN FORMULA
PHASE8 is a premium blended protein formula that feeds your muscles for 8 hours. Each scoop contains an impressive 26-gram blend of milk-derived proteins that supplies a sustained-release of amino acids. PHASE8 has a superior, clean macronutrient profile with only half the carbs and fat of the leading competitor.*
The main protein component in PHASE8 has the unique ability to release amino acids in your bloodstream for 8 hours after taking it.1 Because of these sustained-release properties, it's a highly anabolic and anti-catabolic protein that helps create a muscle-building environment for longer periods of time.*
REFERENCE
1. Lacroix et al., 2006. The American Journal of Clinical Nutrition. 84:1070-9.
7 HIGH-QUALITY PROTEIN SOURCES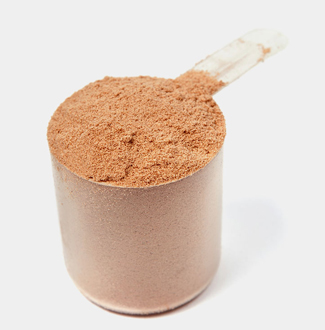 Overall, PHASE8 contains only high-quality milk-derived protein sources designed to digest at different rates, putting your body in the perfect state for repair and recovery. Unlike other protein blends, you won't find any low quality proteins like rice protein in PHASE8.
97% Whey Protein Isolate
Hydrolyzed Whey Protein Isolate
Whey Protein Isolate
Whey Protein Concentrate
Milk Protein Concentrate
Calcium Caseinate
Micellar Casein
THE PHASE 8 ADVANTAGE
PHASE8
COMPETITOR 1
COMPETITOR 2
Protein
26g
22g
24g
Protein Sources
All high-quality
milk-derived
proteins
Milk-derived
proteins and
egg protein
Low biological value brown
rice protein along with egg
and milk-derived proteins
Carbs
8g
up to 15g
9g
Fats
1.5g
up to 6g
2g
TAKE ANYTIME
PHASE8 contains a unique blend of proteins that allows you to take it whenever you need it. The multi-phase protein delivery supplies the needed quick release of amino acids for post-workout amino acid delivery, the medium release protein phase for between meals, and the slow-digesting protein phase for night time use.
BEST-IN-CLASS-TASTE
PHASE8 was flavored by one of the world's top flavoring houses by protein flavoring experts in order to taste better than any other protein on the market.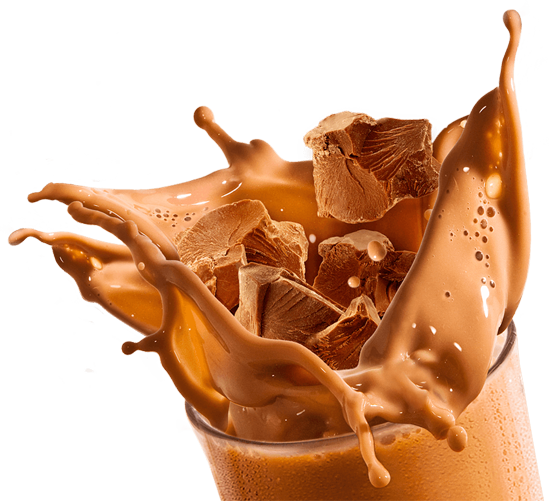 Ratings & Reviews
By clicking the button above, you agree to entering the Bodybuilding.com Reviews section. Products in the Store are not intended to diagnose, treat, cure, or prevent any disease.
This is one of my favorite tasting protein supplements! I typically use this as the protein source in two of my six to seven meals a day given the whey and casein blend for both immediate and long term protein absorption.
Good product i felt the changes in my body.

Am a regular ON 100% Whey user but decided to switch it up and bought this item once before and it was pretty good. This time it was on discount and I wasnt too happy about the protein powder after receiving it. The powder looked more like sand than powder and had a sand like taste to it. Ended up just using it for smoothies instead of post or pre workout didnt wanna waste a 5lb tub! Probably stick to ON Whey after this...
Amazing! Tastes the best with fat free/skim milk. I've had 1 container of Strawberry 4.4lbs and 3 containers of the Vanilla 2.0lbs each. Both flavors are great tasting, but the Vanilla is EPIC! I have 2 scoops and drink as I'm headed to work in the morning instead of Pop Tarts. I also have 1 scoop at night before I go to bed instead of snacking. Phase 8 has certainly helped me change my ways and now I can plan my meals better instead of eating junk. Get the larger Blender Bottle (20+ oz) as you need the extra room once you add the recommended 16 oz of liquid for the 2 scoops. Pour liquid first, then scoops. Mixes great, but I'm not someone who complains about mixing anyways cause its food not a soft drink, lets be realistic. I could go on about how good the Vanilla is but I feel people care too much about taste and maybe not enough about what the product does for you. I've played around with not having the 1 scoop before bed, but it does wonders for my digestion, and I don't wake up feeling hungry. Also, after my two scoops in the morning, I'm good till around 1pm+. Without it, I'm starving by 11:30am. The deals on BodyBuilding.com are great when they come around. Unrelated to the function of Phase 8, the design of the packaging looks killer as well. Who cares really, but when it sits on your counter all the time, doesn't hurt either. Catches your eye as you walk by it on the way to snack and reminds you to stay on track.
This is one of my favorite tasting protein supplements! I typically use this as the protein source in two of my six to seven meals a day given the whey and casein blend for both immediate and long term protein absorption.


Mixes well, tastes good, does what it should. But am I the only one who gets TERRIBLE gas from it?? I'm usually an Optimum Nutrition or Jym user but switched it up based on a pro's recommendation. I'm going back! My wife can't handle it!!

great new tasting protein
† This price is the retail price for this product found at one or more retail websites in the last 30 days. The price may not include shipping cost, tax, sale or promotional prices, or discounts such as member pricing. Prices may change. Bodybuilding.com verifies this price every 30 days.