methoxyi-
soflavone
Methoxyisoflavone Guide
Introduction To Methoxy-
isoflavone
Watch this quick video to get the scoop on methoxyisoflavone!
Ramp Up Your Recovery With Methoxyisoflavone*
THE ANABOLIC ANSWER
Methoxyisoflavone is a powerful anabolic and non-hormonal compound that supports protein synthesis and building lean mass.* By boosting nutrient transport and absorption, methoxyisoflavone is a great recovery product for anybody looking to build strength and muscle or lean up.*
Make your workouts count by adding this great recovery product to your stack!*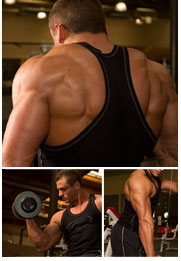 1-6 of

6

Results
---
Sort By:
---
Show:
* These statements have not been evaluated by the Food and Drug Administration. This product is not intended to diagnose, treat, cure, or prevent any disease.
1-6 of

6

Results
---
Sort By:
---
Show: