methoxy/ ecdysterone
Methoxy / Ecdysterone Guide
Introduction To Methoxy/
Ecdysterone
Watch this quick video to get the scoop on methoxy/ecdysterone!
Let the Lean Muscle Mass Begin*
THINGS JUST GOT SERIOUS WITH METHOXY/ECDYSTERONE
If you're someone who is interested in getting serious about building lean muscle mass, two things you definitely want to consider are Methoxyisoflavone and Ecdysterone.* Methoxy/Ecdysterone products are some of the newest and innovative supplements available today. Methoxy/Ecdysterone products are designed to encourage the perfect muscle building environment in your body.*
Within this muscle building environment, there are many areas that Methoxy/Ecdysterone products are designed to support, such as:
Protein synthesis*

Nitrogen balance*

Promoting anabolism*

Combating catabolism*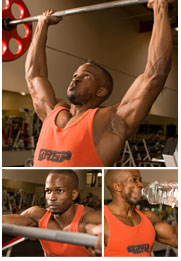 Say "Hello" To Major Muscle*
CREATE YOUR ANABOLIC ENVIRONMENT*
If there's one thing that you could do to ensure that you're building up lean muscle mass, creating the optimum environment for muscle building is it. You must maintain a state of optimal nitrogen balance and support your body's protein synthesis. Fortunately, methoxyisoflavone and ecdysterone are designed to work synergistically to accomplish both those tasks.*
Remember, Methoxy/Ecdysterone products are not only good for the guy who's trying to pack on muscle mass.* Boosting your body's anabolic environment can also support the person who wants to trim up and burn fat by helping to target fat to fuel your workouts, rather than muscle.
Tons of benefits and no negative effects? It's hard to say "no" to Methoxy/Ecdysterone products.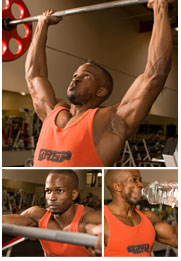 Serious Supplements For Serious Goals
METHOXY/ECDYSTERONE MEANS BUSINESS
Since Methoxy/Ecdysterone products are a step above the basics, they will best benefit those with serious fitness goals and who are involved in regular physical activity. Creating the ultimate anabolic environment in your body is only the first step, and the second step is using it.
That's why supplementation is only part of the plan for success. Additionally, if you're someone who is participating in sports, involved in endurance-heavy activities, or regularly weight training, then you'll definitely want to consider Methoxy/Ecdysterone products.*
Take your fitness to the next level with Methoxy/Ecdysterone products!*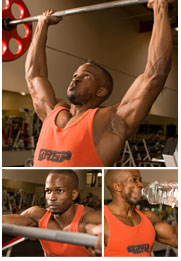 The Methoxy/Ecdysterone Breakdown
USAGE RECOMMENDATIONS
In order to see the most powerful benefits from using these supplements you'll want to aim for a daily dose of Methoxyisoflavone between 400 mg and 800 mg, split between two servings. Ecdysterone typically is consumed at 80-120 mg per day.
Since both of these products are going to promote protein synthesis, make sure to take it with a quality source of protein.
Remember, because a variety of Methoxy/Ecdysterone products exist, make sure to follow package directions on dosage, in order to maximize each individual product's potential!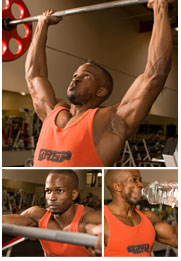 Main Methoxy / Ecdysterone Categories
Help boost your lean muscle mass while promoting a strong metabolism and improving endurance with ecdysterone.* Check out our wide variety of ecdysterone products!
Go to Ecdysterone...
Support increased protein synthesisand promote greater endurance levels with Methoxyisoflavone.* Check out our wide selection of methoxyisoflavone products!
Go to Methoxyisoflavone...
1-10 of

10

Results
---
Sort By:
---
Show:
* These statements have not been evaluated by the Food and Drug Administration. This product is not intended to diagnose, treat, cure, or prevent any disease.
1-10 of

10

Results
---
Sort By:
---
Show:
Categories Index