Memory And Mind Enhancers Guide
Introduction To Memory & Mind Enhancers
Watch this quick video to get the scoop on memory & mind enhancers!
The Ultimate Brain Boosters!
MEMORY AND MIND ENHANCERS*
It's mind over matter - memory and mind enhancers have been formulated to support and enhance your noggin's performance.* You want your mind to work like a sponge, eager and ready to soak up knowledge and think on its feet.
Athletes, students, fitness enthusiasts, busy bees, and the elderly may benefit from supplementing with memory and mind enhancers to help offset fatigue and stress.*
Let memory and mind enhancers support powerful focus and brain function in and outside of the gym!*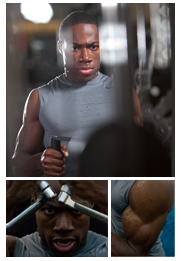 The Brain Booster Breakdown
MEMORY AND MIND ENHANCER INGREDIENTS
What memory and mind enhancer ingredients are best for supporting cognitive function? They include:
L-Tyrosine - a precursor of Dopamine that may heighten mental alertness and feelings of well-being, and offset physical or mental fatigue.*

Ginkgo Biloba - can support brain and memory function, enhance oxygen uptake, maintain healthy blood circulation, and help preserve vitality and health.*

DMAE - an antioxidant and precursor of the neurotransmitter acetylcholine.*

Phosphatidylserine - thought to maintain nerve cell integrity, enhance neurotransmitter efficiency, enhance cognition, and improve nerve cell signal transmission.*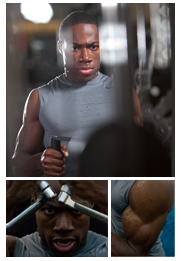 1-20 of

69

Results
---
Sort By:
---
Show:
* These statements have not been evaluated by the Food and Drug Administration. This product is not intended to diagnose, treat, cure, or prevent any disease.
1-20 of

69

Results
---
Sort By:
---
Show:
Categories Index