mct
MCT Guide
Introduction To MCT
Watch this quick video to get the scoop on MCT!
Harness Fast Burning Fat For Quick Energy*
EXPERIENCE THE BENEFITS OF MEDIUM CHAIN TRIGLYCERIDES
Medium chain triglycerides, MCTs, are fatty acids that are more easily digested by the body than other fat. MCTs are naturally found in coconut oil, palm kernel oil, and butter.
MCTs are shorter chain triglycerides and contain only 8.3 calories instead of 9 calories per gram. The shorter chain structure is easier to digest than longer chain triglycerides, and MCTs can quickly be used as a fuel source just like carbs for muscle energy.* MCT has also been suggested to encourage thermogenesis and stable calorie burn.*
MCTs may be a great alternative fat while you're on a diet trying to slim down. If you're an athlete, you may want to check out MCT products to boost your training and game-day performance!*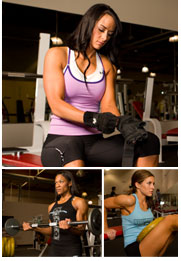 1-12 of

12

Results
---
Sort By:
---
Show:
* These statements have not been evaluated by the Food and Drug Administration. This product is not intended to diagnose, treat, cure, or prevent any disease.
1-12 of

12

Results
---
Sort By:
---
Show: