iSatori
Rely on one brand of top performance supplements to feed your body and fuel your performance—iSatori. Supplements made for people like you who demand quality nutrition.
iSatori Guide
About iSatori
Your Transformation Starts Here
Every one of us has an "Iron Warrior" inside, including you.
And at iSatori, it's our passion to help you unleash it.
We know life is challenging, and it's difficult and even confusing, to go from where you are now to where you want to be... and build an incredible physique. But it's our job to provide you with our premium, scientifically engineered supplements to feed your body and fuel your performance. Supplements made for people like you who demand quality nutrition and have no time, or money, to waste on supplements that don't work. So, join us, and let us help you build your best body, and unleash your Iron Warrior today!
Our Iron Warriors
BUILD YOUR BEST BODY, UNLEASH YOUR IRON WARRIOR
Natural Testosterone Booster*
Perfect for those who want to support Testosterone levels, naturally... to promote muscle mass, strength and sexual health!*
Clinically suggested to increase Free Testosterone by up to 154%*

No banned substances or illegal pro-steroids and free of

pro-hormones

Rapid Bio-Diffusion Delivery™—works from the first dose!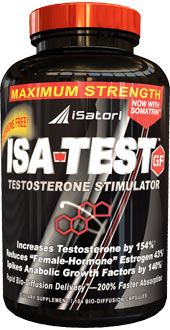 Protein Synthesis Amplifier
Bio-Gro is a true "game-changer" from iSatori—the first to introduce a new breed of designer supplementation called Bio-Active Peptides™.
A new breed of designer sports supplement

Contains exclusive Bio-Pro Bio-Active Peptides™

Signals and accelerates protein synthesis to help you grow muscle faster*

Every batch tested and certified "banned substance" free by NSF/Informed Choice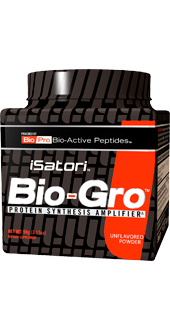 Powered By Red Dralion!
This tiny little plant, from the sceletium botanical family, packs a big punch when it comes to improving your workout performance.
Now even more powerful with "Energy Support" Red Dralion™

Power. Energy. Focus. Pump. INSTANTLY!*

3x more potent and 10x more concentrated then leading brands!

Delicious fruit flavors (no artificial colors or dyes)
Limited Time Offer! For a limited time, buy 1 iSatori Morph, 180 Tablets & get 1 iSatori PWR, 30 Servings in the flavor of your choice 50% Off! Hurry while supplies last! Add both items to your cart and the discount will automatically be applied.
See discounted Subtotal when viewing your cart.
Limit 1 Per Order.
All iSatori Products
* These statements have not been evaluated by the Food and Drug Administration. This product is not intended to diagnose, treat, cure, or prevent any disease.