Click here to enlarge
Lean Body Packets MRP
High Protein Meal Replacement Packet
40g of Protein Plus EFA's and Complex Carbohydrates
Supported Goal:
Build Muscle
Main Ingredient:
Whey Protein
25,000,000+
Orders Shipped
Fastest
Shipping
Lowest
Prices
24/7/365
Live Support

Largest
Selection
Product Overview
LEAN BODY
Hi-Protein
Meal Replacement Shake
HOW CAN LEAN BODY HELP ME?
Lean Body® will help you get leaner and stronger!
Lean Body® hi-protein meal replacement shakes are the quick, convenient nutrition solution for hard training athletes who have little time to prepare meals.
Forget other supplement pills and powders — you get it all in Lean Body® : concentrated muscle-building, fat burning nutrition in one delicious, easy-to-make shake.
SCIENTIFICALLY TESTED
In an eight-week, doctor-supervised study,participants using LEAN BODY® in conjunctionwith their exercise regimen gained,on average, 6.5 lbs. of lean muscle mass,and lost 14.4 lbs. of body fat.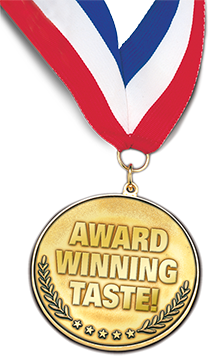 Award Winning Taste
Lean Body is a 5-time winner of the AmericanCulinary Institute's Gold Medal Taste Award.
University Study: 80% preferred LEAN BODY® over the other brand...
LEAN BODY® was taste-tested at Texas A&M University by 611 college-aged students who took part in a blind taste test comparing the LEAN BODY® against another top brand of meal replacements. Of those who showed a clear preference for either product, 80% preferred LEAN BODY® over the other brand.
WATCH THIS VIDEO!
WHAT'S IN IT?
LEAN BODY® contains 40g of fast-release and slow-release proteins, to give you a sustained flow of vital amino acids for faster muscle growth and increases in strength.
24g High Fiber Carbs
8g FiberPlex™ Fiber
No Maltodextrin
8g EFA-Plex™ Essential Fats
21 Vitamins & Minerals
No Artificial Colors, Aspartame, or Trans fats
No Preservatives
TRY ALL 4 DELICIOUS FLAVORS
PROTEIN
CARBS
Vitamins & Minerals
FIBER
35g
PROTEIN
20g
CARBS
6000g
Vitamins & Minerals
6g
FIBER
Ratings & Reviews
By clicking the button above, you agree to entering the Bodybuilding.com Reviews section. Products in the Store are not intended to diagnose, treat, cure, or prevent any disease.
Best Protein blend I've ever tried !!! Very good favor.
No written review.
10 Vanilla Ice Cream
10 Chocolate Ice Cream
10 Strawberry Ice Cream
Good god have protein powders become a huge rip off compared to when I first started using them (and I'm probably younger than a lot of you so don't start with that bs! Only 27 at the time of this writing). This is a good product, tastes really good and still not terrible for the cost when you consider that in a hurry you can grind up some oats, throw it in there with this mrp and some milk and you have yourself a meal ready to go, higher protein, far superior all around nutrition, and much less fat and god knows what else than the fast food meal you might've had while in a hurry otherwise, and it still costs quite a bit less than a fast food meal. Taste is very good as well, and versatile. This is actually a very good product and can help contribute to an all around healthy and hypertrophy-inducing diet but if the price of protein powder continues to skyrocket at the rate it has been then I am going to have to seriously consider stopping all protein powders

it´s a pretty good product. a meal on the go. very convinient packs.
Best Protein blend I've ever tried !!! Very good favor.

Taste Really good and excellent meal replacement.
This has always been my "go to" meal replacement, awesome taste, mixes well and has a great nutrition profile. However, I have a complaint. In the last few months you changed the formula without any notice to us loyal consumers. The second ingredient in your protein blend is now Soy Protein Isolate. Why did you do this? This wasn't in there over the past few years. How much of your blend is Soy Protein. This was a sneaky move to change the formula with no notice. I do not plan to continue purchasing this product because of this.
2 Vanilla Ice Cream
2 Chocolate Ice Cream
I received a sample packet from a promotion that Labrada was running. The flavor I tried was Strawberry Ice Cream and I am quite impressed. Lean Body has 40 grams of protein, 8 grams of fiber, and only 330 calories. The mix ability is fantastic and the flavor is spot on. Great job Labrada. The only reason I can't give it a 10 is the price.