Click here to enlarge
Lean Body Packets MRP
High Protein Meal Replacement Packet
40g of Protein Plus EFA's and Complex Carbohydrates
Supported Goal:
Build Muscle
Main Ingredient:
Whey Protein
25,000,000+
Orders Shipped
Fastest
Shipping
Lowest
Prices

24/7/365
Live Support

Largest
Selection
Product Overview
LEAN BODY
Hi-Protein
Meal Replacement Shake
HOW CAN LEAN BODY HELP ME?
Lean Body® will help you get leaner and stronger!
Lean Body® hi-protein meal replacement shakes are the quick, convenient nutrition solution for hard training athletes who have little time to prepare meals.
Forget other supplement pills and powders — you get it all in Lean Body® : concentrated muscle-building, fat burning nutrition in one delicious, easy-to-make shake.
SCIENTIFICALLY TESTED
In an eight-week, doctor-supervised study,participants using LEAN BODY® in conjunctionwith their exercise regimen gained,on average, 6.5 lbs. of lean muscle mass,and lost 14.4 lbs. of body fat.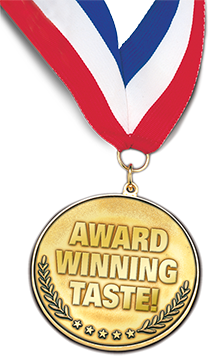 Award Winning Taste
Lean Body is a 5-time winner of the AmericanCulinary Institute's Gold Medal Taste Award.
University Study: 80% preferred LEAN BODY® over the other brand...
LEAN BODY® was taste-tested at Texas A&M University by 611 college-aged students who took part in a blind taste test comparing the LEAN BODY® against another top brand of meal replacements. Of those who showed a clear preference for either product, 80% preferred LEAN BODY® over the other brand.
WATCH THIS VIDEO!
WHAT'S IN IT?
LEAN BODY® contains 40g of fast-release and slow-release proteins, to give you a sustained flow of vital amino acids for faster muscle growth and increases in strength.
24g High Fiber Carbs
8g FiberPlex™ Fiber
No Maltodextrin
8g EFA-Plex™ Essential Fats
21 Vitamins & Minerals
No Artificial Colors, Aspartame, or Trans fats
No Preservatives
TRY ALL 4 DELICIOUS FLAVORS
PROTEIN
CARBS
Vitamins & Minerals
FIBER
35g
PROTEIN
20g
CARBS
6000g
Vitamins & Minerals
6g
FIBER
Ratings & Reviews
By clicking the button above, you agree to entering the Bodybuilding.com Reviews section. Products in the Store are not intended to diagnose, treat, cure, or prevent any disease.