Whey Protein Isolate Guide
Introduction To Whey Protein Isolate!
Watch this quick video to get the scoop on whey protein isolate!
A Faster "Whey" To Your Goals*
PROMOTE FAST WORKOUT RECOVERY FOR BETTER GAINS*
Protein forms the building blocks for your muscle tissue, so without it your body would lack a critical component needed for muscle to even exist. Supplement with high quality whey protein isolate to get the results you long for!
A good whey protein isolate powder makes meeting your requirements easy. The benefits of using a whey protein powder include:
Ease and convenience of not having to prepare whole foods

Great taste that will satisfy your craving for something sweet

Promotion strength gains and optimal cardiovascular function*

Immune system optimization*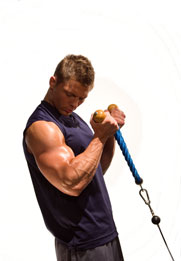 Rapid Fire Your Muscle Gains*
INFUSE WHEY PROTEIN ISOLATE AS YOUR POST WORKOUT ARTILLERY
Whey protein isolate is one of the highest quality protein powders available to help you meet your daily requirements and reach your goals. Whey protein isolate powder will provide you with the highest value of branched-chain amino acids, which are especially important for building and maintaining lean muscle mass.*
Not to mention, whey protein isolate powders are absorbed rapidly into the blood stream and deliver essential nutrients to the muscle cells so you can recover from your gruelling workouts.*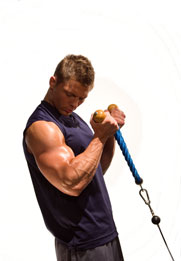 Engineered For Extraordinary Results
DON'T TOLERATE LACTOSE WITH WHEY PROTEIN ISOLATE
Anyone who maintains a regular workout routine will have higher protein demands than someone who's sedentary. There's no better way to meet these protein demands than with a good whey protein isolate powder. And if you are sensitive to lactose but want a protein source that's incredibly low in sugar and low in fat - whey protein isolate is the perfect choice for you!
When you're taxing your body from those monstrous workouts your muscles are going to be begging and pleading for replenishment. Whey protein isolate makes it easy to up your protein intake and get the nutrients your muscles need.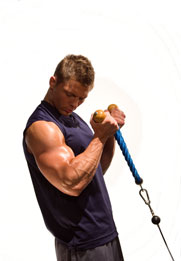 Grow Without Going Broke*
ISOLATE IS A "WHEY" BETTER WALLET-FRIENDLY WORKOUT BUDDY
To get the most bang for your buck, structure your protein intake around your workouts. Taking protein after your exercise is the optimal time for your body to absorb it into the muscle tissue the fastest.After every workout, your body has an anabolic window of opportunity where it absorbs the most nutrients directly into the muscles - don't miss the window, take your protein immediately after your workout!*
Let you're protein work for you! - Whey Protein Isolate protein can be used anytime and anyplace. Running late in the morning and don't have time to cook a big hearty breakfast? Mix a serving of whey protein isolate with some fruit juice, yogurt and frozen fruit for a quick, well-balanced smoothie.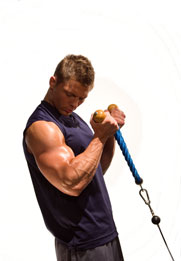 Whey Protein Isolate Made Easy
ENJOY DELICIOUS WHEY RECIPES ON THE GO
Are you tired of chugging back shake-after-shake of your whey protein isolate protein? If so, it's time to get creative! You don't have to be a professional chef to find unique ways to incorporate your protein powder into your everyday meals. Here are some quick options to consider:
Stir your whey protein isolate into yogurt or cottage cheese

Replace half of the flour called for in your baking recipe with whey protein isolate powder

Stir a scoop of whey protein isolate into a bowl of cooked oatmeal for a more complete breakfast

Mix together some whey protein isolate, raw oats, dried fruit, honey, and peanut butter for a quick, energy-packed snack for times when you're too busy to stop to eat a meal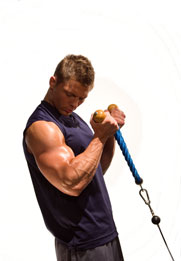 1-20 of

143

Results
---
Sort By:
---
Show:
* These statements have not been evaluated by the Food and Drug Administration. This product is not intended to diagnose, treat, cure, or prevent any disease.
1-20 of

143

Results
---
Sort By:
---
Show: