iron
Iron Guide
Introduction To Iron
Watch this quick video to get the scoop on iron!
Fight Fatigue With Iron Supplementation*
BUILD UP YOUR BLOOD CELLS AND BOOST ENERGY*
Iron is a key mineral that's needed by the body in order for the red blood cells to carry enough oxygen to the tissue and promote proper energy levels.
When your iron levels falls too low, that's when energy drops off the radar as well. Therefore, in order to improve this scenario, you either have to consume more iron rich foods; or the simpler solution; supplement with iron instead.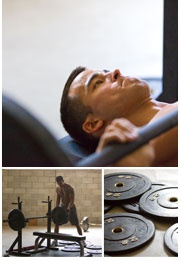 Increase Energy And Immunity*
IRON MAY BE THE SUPPLEMENT TO SECURE YOUR ENERGY*
If you find that you've been lagging in energy levels quite frequently, not just with your workouts but with your everyday life as well, iron supplementation may be a smart move for you.* Some of the biggest benefits of including an iron supplement in your diet may include:
Optimal energy and focus levels*

Optimal protein metabolism*

Enhanced cellular growth*

Maintenance of connection tissues*

Supported immune system*
Stay fortified by adding an iron supplement to your day!*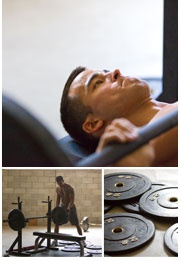 Women: Don't Lose Out On Iron Coverage
WOMEN IN PARTICULAR CAN BENEFIT FROM ADDITIONAL IRON
While iron supplements are great for anyone experiencing fatigue and who are low in iron stores, women in particular will want to consider supplementing with it since they do lose some iron each month with their monthly cycle.
In addition, since women generally do not consume large volumes of red meat through their diet and what is consumed is often the first to go on a fat loss plan; this means they fall even lower in iron intake yet.
Vegetarians will also benefit quite a bit from using an iron supplement since they also tend to reduce the amount of iron-rich foods they're consuming in their daily diet.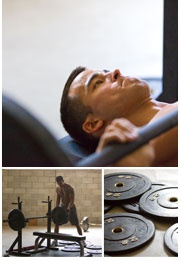 Non-Meat Eaters Miss Out
VEGETARIANS CAN EXPERIENCE THE BENEFITS OF IRON SUPPLEMENTATION
The best food sources for iron include beef, clams, sardines, oysters, mussels, canned beans, enriched pasta, blackstrap molasses, and spinach.
If these are usually in your diet, then you can use a slightly lower dose of iron supplementation, but if you aren't including these foods all that often, make sure you take the maximum dose of iron at approximately 10 mg per day for males and 15 mg per day for females.
It's also important to keep in mind that iron taken in through supplementation (heme-iron) is absorbed better by the body than iron that's consumed through vegetable sources.*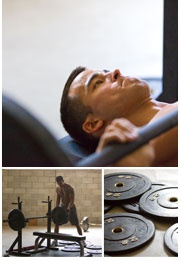 1-3 of

3

Results
---
Sort By:
---
Show:
Non-Constipating!
Get The Iron You Need In A Blend Of Natural Vitamins And Herbs!
Servings: 100
Price Per Serving: $0.06
45% Off
$9.99
$5.50
In Stock
Gastrointestinal Friendly!*
More Bioavailable Than Inorganic Sources Of Iron!*
Servings: 90
Milligrams Per Serving: 25
Price Per Serving: $0.09
36% Off
$12.99
$8.37
In Stock
Immune Support!*
Supports Healthy Heart & Blood!*
Servings: 30
Price Per Serving: $0.36
30% Off
$15.38
$10.77
In Stock
* These statements have not been evaluated by the Food and Drug Administration. This product is not intended to diagnose, treat, cure, or prevent any disease.
1-3 of

3

Results
---
Sort By:
---
Show: