Horny Goat Weed Guide
Introduction To Horny Goat Weed
Watch this quick video to get the scoop on horny goat weed!
Herbal Support For Your Sex Life
HORNY GOAT WEED PROMOTES HEALTHY SEX ACTIVITY*
Horny Goat Weed is a traditional botanical used in China and Japan and also goes by the names Yin Yang Huo, Inyokaku, and Herba Epimedii. It has a history of traditional use to support joints, liver, back and knees.* Horny Goat Weed may also support healthy sexual activity in both men and women.*
In addition to this, this supplement may also help to prevent fatigue and promote wellness and a healthy adrenal system.*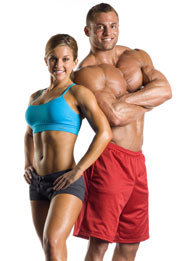 Featured Product
Bonus Item!
Feel The Surge!
Support Testosterone For More Gains!*
Servings: 100
Price Per Serving: $0.36
49% Off
$69.99
$35.98
In Stock
1-15 of

15

Results
---
Sort By:
---
Show:
* These statements have not been evaluated by the Food and Drug Administration. This product is not intended to diagnose, treat, cure, or prevent any disease.
1-15 of

15

Results
---
Sort By:
---
Show: