Greens Food Guide
Introduction To Greens Food
Watch this quick video to get the scoop on greens food!
Harness The Super Power Of Greens Food
UNIQUE PLANT BASED SUPPLEMENTS SUPPORT HEALTH AND WELLBEING*
"Greens" supplements are plant based supplements that are usually made from ingredients like alfalfa, barley, grains, nuts, spirulina, wheat grass, herbs, vegetables, legumes and seaweed. Greens food supplements are designed to support your daily intake of vitamins, minerals and healthy plant enzymes.* Some of the main benefits you may get from greens food include:
Encourages healthy immune system function*

Supports bone formation*

Promotes healthy digestion*

Stable energy levels*

Cleanses and detoxifies the body*

Potential antioxidant properties*

Encourages cell integrity and healthy blood profile*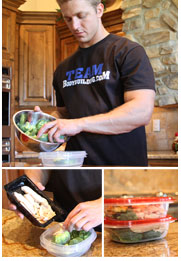 Featured Product
For Athletes!
Premium Greens!
Servings: 14
Price Per Serving: $1.43
33% Off
$29.99
$19.99
In Stock
1-20 of

72

Results
---
Sort By:
---
Show:
* These statements have not been evaluated by the Food and Drug Administration. This product is not intended to diagnose, treat, cure, or prevent any disease.
1-20 of

72

Results
---
Sort By:
---
Show: