green tea
Green Tea Guide
Introduction To Green Tea
Watch this quick video to get the scoop on green tea!
Use Green Tea To Gain Energy*
OPTIMIZE ANTIOXIDANT AND FAT FIGHTING BENEFITS*
Green tea is a supplement that offers many known health benefits and it's said more and more are being discovered every day - Making it a wonder supplement! Green tea originated in China and has been used for thousands of years, because of its huge antioxidant complex that can be utilized by the body in many different ways.
Green tea is a remarkable substance that can optimize your calorie burn rate (metabolism) for fat loss.* By increasing your overall metabolic rate, green tea can be used in combination with exercise to promote optimal calorie burn so you can move closer to your fat loss goals.*
Green tea may also help to support a healthy immune system, so if want to shed body fat and support overall health, you should consider a green tea supplement.*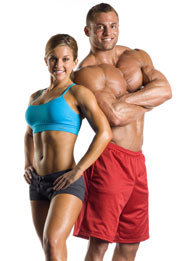 Enhance Focus And Ignite Fat*
GREEN TEA SUPPORTS YOUR IMMUNE SYSTEM AND WELL-BEING*
Regardless of your goals, green tea can help you move in the right direction. Some green tea's biggest benefits include:
Antioxidant protection for optimal overall health*

Healthy energy levels*

Enhanced focus and concentration*

Optimal metabolic rate*
Green tea has naturally occurring caffeine within it, so it can be used to help promote energy levels just like any other caffeine source.* However, the great thing about green tea is that in addition to the caffeine it also provides antioxidant protection, making it an absolutely stellar choice for fighting off body fat during exercise.*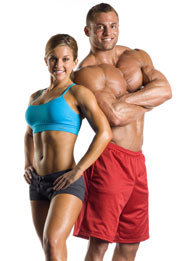 Come In Dry On Contest Day*
GREEN TEA IS A DIURETIC THAT DOMINATES THE COMPETITION*
Because of green tea's numerous health benefits, literally everyone will benefit from using it. It doesn't matter if you're looking to lose weight or not, green tea can help promote a healthy lifestyle through its antioxidant qualities.
Green tea also works well for those who are trying lean out for a bodybuilding show or photo shoot, because of its natural diuretic attributes.* Taking green tea while dieting may promote the excretion of urine, which can aid the body in releasing excess water weight for a leaner, more toned looked.*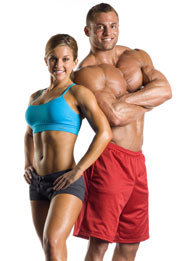 Stock Up If You Want To Torch More Fat*
SCULPT YOUR PHYSICAL WORK OF ART*
Green tea is a complete supplement and can definitely be taken by itself in extract form, generally ranging from 250 to 500mg per day.
However, green tea also works well when combined with other fat burning ingredients. Many fat burning supplements utilize green tea as a critical component to the product, and in combination they may take your results to a whole new level of success!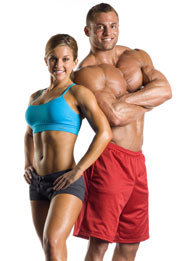 Featured Product
Enhance Thermogenesis!*
Target Fat For Energy!*
Servings: 45
Price Per Serving: $0.53
32% Off
$34.99
$23.79
On Backorder
1-20 of

100

Results
---
Sort By:
---
Show:
* These statements have not been evaluated by the Food and Drug Administration. This product is not intended to diagnose, treat, cure, or prevent any disease.
1-20 of

100

Results
---
Sort By:
---
Show: