Health & Wellness Guide
Introduction To Health And Wellness
Watch this quick video to get the scoop on health and wellness!
An Apple A Day
Health - Fitness - Well-being
Getting high quality nutrients from a varied diet will take you a long way towards reaching your goals – but If you want to make sure that your nutrient needs are being met, supplements may help! Fundamental health supplements include:
Vitamins

Minerals

Antioxidants

Essential Fatty Acids (Omega 3-6-9s)
Fundamental health supplements promote your body's potential to work hard, recover fast and stay in top shape for years to come!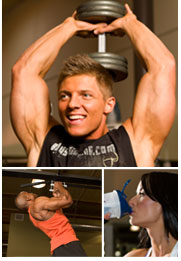 Mind and Body Wellness
ADDITIONAL HEALTH & WELLNESS PRODUCTS
Beyond the fundamentals of health supplements, you can support your fitness goals by ensuring that every system in your body is functioning at optimal levels. Some of the main benefits to consider are:
Combat signs of aging with anti-aging products

Maintain healthy cholesterol levels

Promote digestive health

Support healthy joint function

Optimal immune function and restful sleep
Prepare your body to achieve your health and fitness goals and fill your arsenal with helpful products!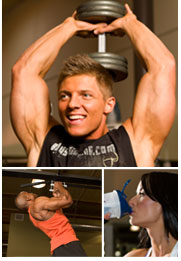 Worried About Showing
Your Age?
PROVE AGE IS JUST A NUMBER
If you work hard in the gym, eat a proper diet, supplementing with Anti-Aging and Skin Health products may help you maintain youthful appearance well into your golden years!
Wrinkles and bags under your eyes won't make you feel closer to your fitness goal. With Anti-Aging and Skin Health supplements, you can support the optimal look and feel of your skin and promote the proper functioning of your body.
Two important ingredients may help you fight the hands of time – DHEA and Antioxidants. Find out more th vitamins by clicking on the category below. Be sure to also check out our selection of stretch mark creams, moisturizers, and pretan scrubs so that you can treat your skin right.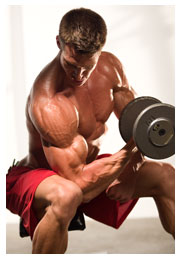 Want More Resources For Your Cholesterol?
FIND HELP WITH CHOLESTEROL HEALTH PRODUCTS
Maintaining a healthy level of LDL to HDL is a vital component of promoting long term health. If you are following a balanced and varied nutrition plan and exercising regularly, Cholesterol Health products may help you maintain optimal health. The common combination of ingredients includes:
Glucomannan

Guggulsterones

Chromium

EFA's (Essential Fatty Acids - Omega 3-6-9s)
For best results from these products be sure to use as according to the label while also working to improve your dietary habits.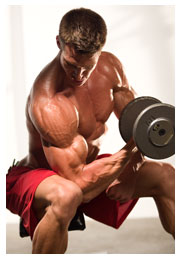 Feel Good Inside and Out!
MAINTAIN INTERNAL HEALTH
The circulatory and digestive systems as well as the liver are all main systems in your body. To maintain optimal health and achieve your fitness goals, you'll need all systems functioning at their best. That's why it's important that you focus on a healthy nutrition plan and active exercise program. But, additionally, supplements may help you build a strong foundation for your health that will allow you to charge ahead toward your ultimate goals!
In many circulatory, digestive, and liver support products you'll find:
Essential Omega Fatty Acids

Natural Seed Oils

Co-enzyme B and CoQ10

Fiber, Probiotic Enzymes and Dandelion Root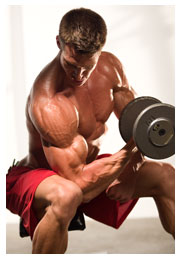 Prepare For High-Intensity Exercise!
JOINT SUPPORT PRODUCTS
If you're performing rigorous physical activity day in and day out, your joints are taking a lot of the stress from impact and movement. The constant wear and tear on joint tissues, cartilage and ligaments can set you back from reaching your fitness goals. That's where joint support supplements come in! You may be able to promote strong bones and optimal synovial fluid levels between joints with joint support products.
The most common ingredients that you'll find are:
Glucosamine Sulphate

MSM

Chondroitin

Hyaluronic Acid and SAMe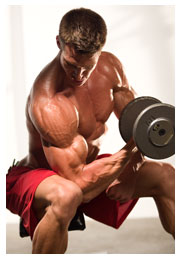 Don't Adjust To A Lack Of Sleep!
RESTFUL SLEEP IS POSSIBLE
If there's one thing that is a must for overall good health, getting proper sleep is it. Every single activity you do during the day is going to place some stress on your body. If you aren't getting proper sleep at night that stress is going to build and build.
Sleep aids may help. There are 3 common ingredients in sleep aid supplements:
GABA promotes optimal hormone production

Melatonin may regulate your circadian rhythm

Valerian may promote relaxation
Whatever your fitness goal – whether building muscle or losing fat – getting proper sleep will help you reach your goal fast!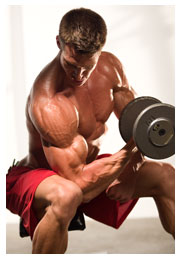 Main Health & Wellness Categories
Benefit from a wide mix of vitamins and minerals that support healthy body function and performance.*
Go to Multivitamins...
Fish oil is a must have supplement for overall health and wellness. Whether you want to build muscle or burn fat, fish oil can help!
Go to Fish Oil...
Promote joint strength and integrity with the top joint support products – Glucosamine, Chondroitin, MSM and more! *
Go to Joint Support...
No matter your fitness goal, you need essential vitamins to promote the health and function your body's many complex systems.
Go to Vitamins A-Z...
Minerals are nutrients your body needs to function optimally. Ensure you're not missing out by using a mineral supplement!
Go to Minerals...
Flax Seed Oil is rich in the omega-3 fatty acid alpha-linoleic acid. Flax seed oil promotes optimal heart and brain function!
Go to Flax Seed Oil...
Antioxidant products may decrease the production of damaging free radicals and support overall health and wellness!*
Go to Antioxidants...
Other Health & Wellness Categories
Goals Index