Mental Health Guide
Introduction To Mental Health
Watch this quick video to get the scoop on mental health!
Goals Don't Come Without Focus
POWER YOUR MENTAL HEALTH FOR OPTIMAL PERFORMANCE*
If you've got your training routine and diet in gear, don't forget about your mental health either! Your mind and body are deeply intertwined, so it's important that they work together to promote overall health and fitness. Mental health products are here to help you keep your head in the game.*
Poor mental health can hinder your efforts in the gym and at home. Mental health products are designed to support a variety of brain functions, including:
Concentration and focus*

Memory*

Fighting stress*

Emotional/behavioral balance*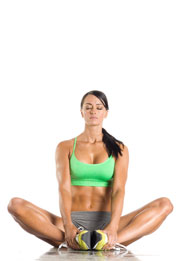 Master Your Mind*
KEEP A SHARP MENTAL EDGE WITH MEMORY AND MIND ENHANCERS*
There's no question that staying focused during your workout is important. Finishing your workouts and pushing yourself requires the right mindset. Our memory and mind enhancement products are going to support clarity and healthy memory.* Don't let poor memory and clarity hinder your fitness regimen. Memory and mind enhancers commonly include ingredients such as:
L-Tyrosine - this precursor to dopamine supports mental alertness*

Ginkgo Biloba - supports brain and memory function through oxygenation*

DMAE - precursor to Acetylcholine and supports well-being and relaxation*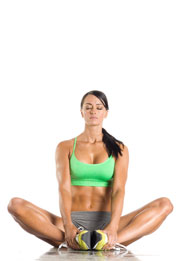 Pass The Stress Test*
USE STRESS REDUCTION PRODUCTS TO STAY ON TARGET*
Jobs, chores, bills, health, school - are you stressed yet? Stress causes us to release a hormone called cortisol, which can hinder our body's natural ability to burn fat and build muscle. Fortunately, by using stress reduction products, you may boost your metabolism, anabolism, immune system, and focus.* Common ingredients found in stress reduction products include:
Rhodiola -plant extract used to promote normalization during stress fluctuations*

Ginseng - plant extract used to support your immune system, energy, and mood*

Korean Ginseng - plant extract used to support energy, stamina, and performance*

Kava Kava - supports muscle relaxation and healthy sleep*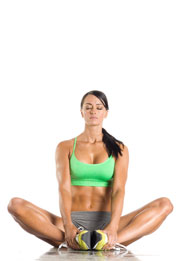 Balance Is The Key To Results
DON'T GO OFF THE DEEP END WITH EMOTIONAL BALANCE PRODUCTS*
Changing your lifestyle and pushing boundaries will often elicit an emotional response, so make sure you don't lose your head on your way to success with emotional balance products.
These are designed to work with your brain chemistry and support healthy emotional balance when you are pushing yourself the hardest.* No matter your training level or life situation, emotional balance products are here to help you maintain a cool, collected attitude.*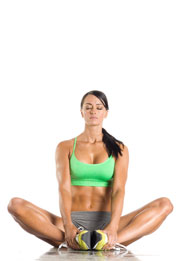 Never Miss A Beat*
GET THOSE SYNAPSES FIRING WITH NEUROTRANSMITTERS!*
If you're looking to boost brain function to the next level, consider our neurotransmitter products.* The brain is largely controlled and regulated by the various neurotransmitters that are shuttled around your brain on a daily basis, so by supporting proper concentrations of these neurotransmitters, you can work towards promoting optimal mental health.* The most popular neurotransmitter products to choose from include:
Choline - supports memory, performance, and concentration*

Gaba - used to support healthy sleep and energy*

Acetyl-L-Carnitine - used to support a healthy memory*

5-HTP - used to support mood, behaviour, appetite, and sleep*
Pick up a neurotransmitter product for a serious mind overhaul, and get back to your goals!*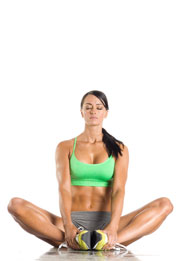 Main Mental Health Categories
Stress can wreak havoc on your body. Relax! Stress reduction supplements may reduce stress and promote mental health!
Go to Stress Reduction...
Don't let the stresses of life define you - promote mood stability and stress control with Emotional Balance supplements.
Go to Emotional Balance...
Fire on all cylinders! Neurotransmitters promote brain function and mental clarity. Get the top Neurotransmitter products!
Go to Neuro-transmitters...
1-20 of

178

Results
---
Sort By:
---
Show:
* These statements have not been evaluated by the Food and Drug Administration. This product is not intended to diagnose, treat, cure, or prevent any disease.
1-20 of

178

Results
---
Sort By:
---
Show:
Categories Index