Herbal Energy Enhancers Guide
Introduction To Herbal Energy Enhancers
Watch this quick video to get the scoop on herbal energy enhancers!
Amp Up Your Energy*
THE NATURAL SOURCE FOR FUELING YOUR FIRE*
If you're someone who is looking for sustainable energy supplements, herbal energy enhancers may be the right product for you.* While naturally helping to boost your overall energy levels, herbal energy enhancers may also improve your focus, concentration and mood at the same time.*
Herbal energy enhancers are made with natural ingredients derived from plants. The key ingredients include Ginseng, Korean Ginseng, Green Tea extract, Yerba Mate, Kola Nut and Guarana.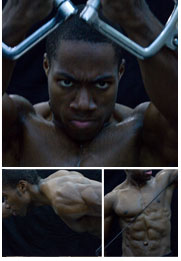 Feel Naturally Stimulated Without Stimulants*
BREAK BARRIERS WITHOUT BUSTING YOUR ADRENAL GLANDS*
Some of the top supplement sellers are herbal energy enhancers. When the "to do" list gets overbearing, herbal energy enhancers have your back. They utilize plant-derived ingredients used for health and energy support for centuries around the world.*
Herbal energy products are a great alternative to stimulant products like caffeine, synephrine, or yohimbe. Herbal energy boosters may help to:
Elevate energy levels and mood*

Enhance concentration*

Promote anti-oxidant benefits*

Boost recovery from high intensity training*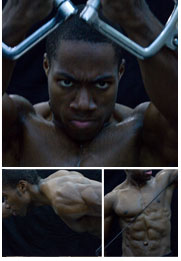 Herbal Energy Enhancers For Advanced Results*
YOUR BODY WILL THANK YOU FOR HERBAL HELP*
If you are looking for natural energy support in supplement form, herbal energy enhancer products may be right for you!* Whether your goal is fat loss, muscle building or improving for a sport, when you are looking for an alternative to stimulant energy supplements - herbal energy products are a great choice!*
Herbal energy enhancers are not just for those involved in rigorous workouts. If you are on a fitness and nutrition plan to manage your weight or you are just trying to support your overall health and wellness, herbal energy products offer great benefits for your goal.*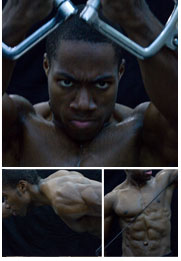 Energy For The Evening*
ELEVATE YOUR ENERGY BUT STILL GET A GOOD NIGHT'S SLEEP*
You can often buy herbal ingredients like Ginseng or Green Tea extract as standalone products. You also have the option of buying an energy or weight management products that have a blend of herbal ingredients. Both options offer many benefits, so check out Bodybuilding.com product guides to get more information.
Products dosage recommendations and instructions will vary, so be sure to consult the package directions for best intended results.
Many people take energy boosting products in the morning with breakfast or at lunch time, but you don't have to take herbal energy boosters every day. You can also take herbal energy products in the evening, unlike caffeine and other stimulants.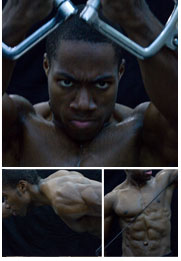 Other Herbal Energy Enhancers Categories
1-20 of

171

Results
---
Sort By:
---
Show:
* These statements have not been evaluated by the Food and Drug Administration. This product is not intended to diagnose, treat, cure, or prevent any disease.
1-20 of

171

Results
---
Sort By:
---
Show:
Categories Index