football
Football Guide
Introduction To Football
Watch this quick video to get the scoop on football!
Raise Your Gridiron Performance*
SUPPLEMENTS CAN HELP IMPROVE YOUR ALL-AROUND GAME*
Football requires explosive speed and strength on a serious level. You can't let those extra pads slow your routes, swim moves, blocks, tackles, or fumble recoveries. Your fitness level has to be optimized so you can hold your own on the line or in the backfield.
For those planning on going further than the two-hand-touch league, football products can support your body on the field, in the gym, and at home.
Read on to learn more about the foundational, training and event performance products you can use while you're hitting the weights, recovering after the game, or blowing through the pocket on your way to a TD.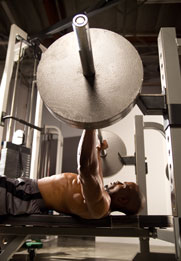 Prepare To Win
FOUNDATIONAL PRODUCTS TO UNDERPIN HIGH PERFORMANCE*
Multivitamins - The standard for any athlete's performance. Vitamins support your body's ability to absorb nutrients from foods, recover, build muscle, and endure physical activity.*
Flax Seed - Contains plenty of protein, helps support insulin regulation, and has Omega 3's for healthy brain and cardiovascular function.* The many benefits of flax seed make it a great investment for any athlete.*
Vitamin E - Vitamin E is an antioxidant powerhouse, and can help support your body's immune system when you are pushing it to the limits during your sport.*
Vitamin B - Excellence requires efficiency. Vitamin B is great for supporting nutrient absorption, energy, and a healthy liver.*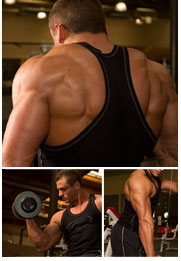 Train For Gridiron Success
SUPPLEMENTS THAT HELP BUILD THE MACHINE*
Whey Protein - Catabolism (muscle break down) occurs due to overtraining or inadequate nutrient uptake in the body. Whey protein is an all-around anytime protein that can help provide quality protein to build muscle and minimize catabolism.*
Glutamine - Fight muscle fatigue, support recovery, and promote immune system function.* Glutamine is a free-form amino acid that can be used intra or post-workout, and is typically depleted during intense exercise or training.*
Creatine - Boost your training with creatine, which helps to hydrate your muscles and support ATP production in your body.* Support endurance, encourage explosive strength, and make use of your gym time with this great training product!*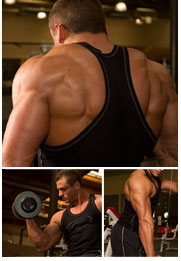 Be Your Competition's Worst Nightmare
SUPPLEMENTS THAT WORK WELL ON GAME DAY*
Citrulline - an amino acid that promotes high L-Arginine in the body and helps to support blood and oxygen flow.* Citrulline's connection to nitric oxide makes it incredibly useful for encouraging energy and endurance during physical activity.*
Caffeine - used to help support energy levels, mental acuity, and focus.* Get your head in the game and stay alert for your event with caffeine!*
Gingko Biloba - Oxygen flow to the brain and heart is important for sustained physical activity. Use gingko biloba to support oxygen flow and overall health on game day!*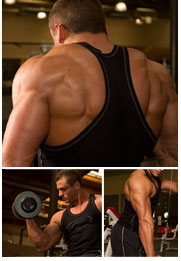 Other Football Categories
Categories Index