Women's Health Guide
Introduction To Women's Health
Watch this quick video to get the scoop on women's health!
Results For Women's Health
SUPPLEMENTS MADE WITH A WOMAN'S TOUCH
Though men and women share a lot of the same requirements for fitness and health, it is important to recognize the different demands each gender has to make sure they can work towards their goal efficiently. Women's Health products are designed with the female in mind in order to fine-tune the supplement side of women's fitness.
This guide is designed to introduce you to the women's specific products that can be used for any fitness goal, whether building muscle, burning fat, or maintaining overall health and wellness.
Read on and learn more about what our women's health products can do for you.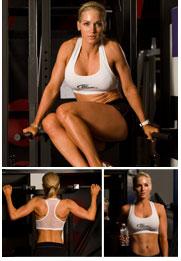 A Multi Made For Her
A FEMALE MULTI FEEDS RESULTS*
Men are from Mars, women are from Venus, right? As a female, your body needs certain nutrients in specific proportions, which is different than what the male body requires. Because vitamins and minerals are the building blocks for proper supplementation, having a women's multi-vitamin is a great starting point for working towards your goal.
A variety of women's multi-vitamins have been designed for women who are trying to lose fat, pregnant, bodybuilding, or fighting free radicals. Get those important nutrients on a daily basis and take care of yourself!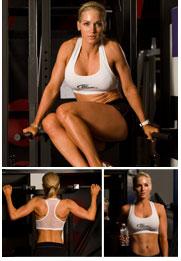 Ladies Should Love Soy
LIGHT ON THE STOMACH, LIGHTER IN CALORIES
For many women, protein powders derived from milk or other animal sources can be a bit heavy on the stomach, or too carb/calorie heavy. If that rings a bell, high-quality soy protein is an accommodating option for any woman taking her health and fitness into consideration.
Soy protein has many advantages, such as:
Having a high protein digestibility score

Containing reduced fat and carbohydrates

Being lactose-free

Being a high-protein baking alternative

Containing Genistein and Daidzein for a healthy immune system*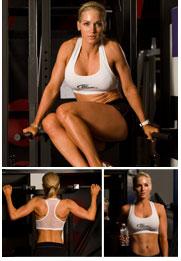 Feel Great On The Inside, Radiant On The Outside*
BODY MAINTENANCE SUPPLEMENTS FOR YOUR SHELL*
Healthy skin, hair and nails are important for any woman wanting to optimize her health and fitness. Look for ingredients such as He Shou Wu, Biotin, Silica, Calcium, Turmeric, and Pantothenic acid in our great skin, hair, and nail products - feel and look healthy!
Maintaining healthy hormone levels is also useful for the woman making health and fitness a priority in their life. Healthy hormone levels are important for helping the body stay efficient in a variety of functions such as repairing muscle, burning fat, and maintaining general health.
Make sure the inner-workings of your body are also functioning properly with urinary support products!*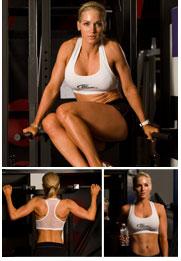 Ladies, Lend Me Your Ears!
WOMEN'S HEALTH MEANS EVERY WOMAN
Women's health products are not just designed for runners, bodybuilders, or models. When we say "women's health," we mean to say that we have supplements designed to be used by all women for overall fitness and health.
Can the woman who just wants to revitalize her skin use women's health products? Yes.
Can the fitness weekend warrior use women's health products? Yes.
Take care of your inner and outer self, and be ready to tackle any fitness obstacle!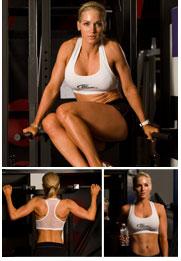 Other Women's Health Categories
Featured Product
Womens Multiple!
Support Female Health Through a Specific Womens Formula!*
Servings: 30
Price Per Serving: $0.49
45% Off
$26.99
$14.74
In Stock
1-20 of

76

Results
---
Sort By:
---
Show:
* These statements have not been evaluated by the Food and Drug Administration. This product is not intended to diagnose, treat, cure, or prevent any disease.
1-20 of

76

Results
---
Sort By:
---
Show:
Categories Index