Increase Energy Guide
Introduction To Increasing Energy with Supplements
Watch this quick video to get the scoop on Energy Suppelements!
Energize Your Intensity*
INCREASE ENERGY FOR BIG LIFTS AND LENGTHY CARDIO SESSIONS*
Keeping up with the busy world of today can be a challenge, which is why it's important to have energy for those exhausting days. When you need it most, use energy supplements to fuel your body so you can bust through those jam-packed days!
Check out these supplements if you're looking to:
Support sustained energy levels*

Promote mental clarity and resist that afternoon brain drain*

Encourage your body's delivery of oxygen to muscle tissue*

Help optimize your body's energy levels and put effort into your workouts*
If these benefits sound like something you're interested in, click to read more and get energized!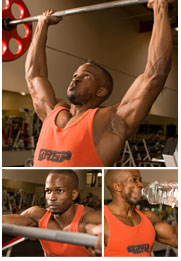 Support Sustained Energy*
INCREASE FOCUS AND DEFEND AGAINST THE AFTERNOON DRAIN*
Let's face it, any time you go more than three or four hours without a meal, your energy levels are going to plummet. Squeezing in five to six meals per day can be difficult, and that's where energy drinks and bars come in.
They are quick, convenient, and chock-full of important nutrients to support your body's daily energy maintenance.
Best of all, many of these products have added ingredients such as green tea extract, ginger, guarana, caffeine, and B-vitamins for a more well-rounded energy arsenal.
Keep a drink or bar on-hand. You never know when it might come in handy!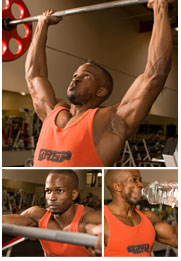 Energy With Enthusiasm*
SUPPLIED WITH OUR ENERGY ENHANCED SUPPLEMENTS*
If you're someone who's concerned about only putting natural ingredients in your body, you'll love herbal energy products! The supplements in this category are designed to support your body's health and promote good feelings on a daily basis. Herbal energy is great for supporting:
An elevated mood*

Natural energy*

Healthy immune system function*

Mental concentration*
Check out Ginseng, Korean Ginseng, and other herbal energizing ingredients found in these products!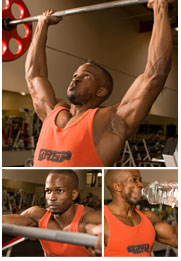 Energy Without A Stimulant*
FUEL THE FIRE FOR FAT LOSS AND MUSCLE GAIN*
If a single cup of coffee leaves you feeling anxious or nervous, non-stimulant energy supplements are a great energy alternative. Without ingredients such as caffeine, Yohimbine, or Synephrine, these products promote long-lasting energy.*
Non-stimulant energy incorporates ingredients such as:
Green Tea Extract

B-Vitamins

Kola Nut
Stimulant-free energy ingredients support long-lasting energy morning, noon and night!*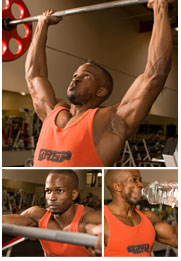 Energy For The Day*
POWER-UP YOUR PROGRESS WITH ELEVATED ENERGY*
If you're looking to bump up your intensity and energy, try a caffeine or stimulant-based energy products.* Stimulants such as Yohimbine, Synephrine and Caffeine are absorbed quickly and pack a punch!* They work great in and out of the gym.*
Caffeine and Stimulant Products are awesome support to use when you're focusing on:
Strength training*

Endurance training*

Burning fat*
Get motivated and hit those goals hard with these energy elites!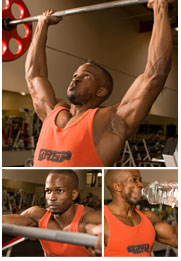 Main Increase Energy Categories
Boost your energy and enjoy a tasty beverage with the top energy drinks at the best prices!
Go to Energy Drinks...
Energy bars are packed with essential nutrients and energy boosters! Get convenient energy for your active lifestyle!
Go to Energy Bars...
Energy shots are convenient small drinks that contain stimulants to support energy and performance. Get the boost you need!
Go to Energy Shots...
Other Increase Energy Categories
Categories Index