ImproveEndurance

Supplements
Improve Endurance Guide
Introduction To Improve Endurance
Watch this quick video to get the scoop on Improve Endurance Supplements!
Fight Fatigue And Elevate Endurance*
BE THE FIRST ONE ACROSS THE FINISH LINE*
Your endurance level will determine how long you can maintain exercise without getting fatigued to the point that you have to stop. So if you want better endurance for weight lifting or completing an Iron Man challenge, you'll want to have the right nutrition, exercise and supplement plan in place.
Endurance supplements may:
Improve blood flow to muscle tissue*

Help clear away the build-up of by-products that cause fatigue*

Support efficient oxygen intake*

Supply complex carbohydrates to the body so you have ready-to-use fuel when you need it most*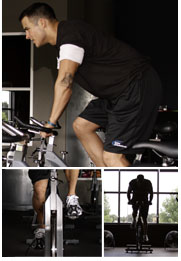 Replenish Your Reserve Tank*
CARB SUPPLEMENTATION CAN TURN INTENSITY INTO ENDURANCE*
When you feel your energy levels hit a slump, you'll want a pick-me-up.
After long periods of exercise, the energy reserves in your muscle tissue will be depleted. Whereas protein is good for post-workout recovery - carbohydrates are great for refueling your energy stores.*
Complex carbohydrate products are your best bet for endurance training because they provide long-lasting energy, as opposed to sugary snacks. Complex carbs are conveniently included in energy bars, electrolyte and other endurance products for optimal sports performance.*
The three main forms of complex carbohydrates are Waxy Maize, Dextrose, and Maltodextrin. Find one that's perfect for you!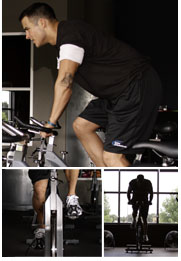 Energize Your Endurance*
NEVER RUN OUT OF STEAM WITH OUR ENERGY SUPPLEMENTS*
The best way to improve endurance is through training - but combining endurance supplements with your balanced nutrition program can help you take that extra step forward to make your training days more efficient!*
Energy & Endurance products come in drink, shot, bar, gel, and chewable forms. With ingredients like green tea extract, ginger, guarana, caffeine, and B-vitamins, energy products are designed to:
Take effect quickly to boost your energy levels*

Provide sustained energy and immune system support*

Encourage focus and drive*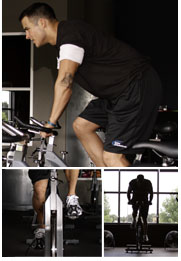 Oxygenate An Empty Tank*
FUEL YOUR RESERVES WITH OXYGEN ENHANCERS*
If you want to improve your endurance level, getting enough oxygen into the working muscle cells is key. If your body can't use oxygen efficiently, high amounts of lactic acid build up and fatigue sets in.
Oxygen enhancement supplements are designed to support oxygen delivery and natural energy production in the body.* Use oxygen support products to fight off fatigue and maximize your performance.* Oxygen enhancement products can also increase your ability to use carbs as a fuel source.*
Ingredients to look for in oxygen enhancement products are: Cordyceps, Inosine, B Vitamins, Sodium, Potassium, Ribose, Arginine or other Nitric Oxide precursors. Look for these ingredients as stand-alone products or in combination to get the best results.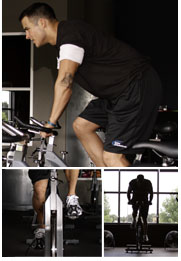 Invade Your Workouts With Energy*
INTRA-WORKOUT SUPPLEMENTS CAN GO THE DISTANCE*
Pre-workouts are made with ingredient blends and are designed to give you optimal amounts of ingredients such as Caffeine, L-Arginine, Beta-Alanine, and Creatine to help optimize your energy levels, promote blood flow, support increased strength and help battle fatigue. Pre-workouts should be taken about thirty minutes before your workout session to see the best results.
Intra-workout Endurance Supplements are designed for fast absorption! With ingredients such as branched chain amino acids (BCAA's), L-Glutamine, and fast-acting carbohydrates - you can help provide your muscles with fuel during your workout. Intra-workout products also support the recovery process as you train.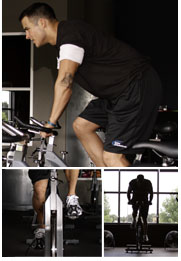 Balance Your Energy Reserves With A Boost*
COMPLETE YOUR ENDURANCE ARSENAL*
Ribose is an essential sugar that is used by the body for energy purposes. Taking ribose may support cardiovascular energy and endurance.
Electrolytes - During high-endurance exercise, athletes often experience electrolyte imbalances. Supplements can help with electrolyte replacement with ingredients like magnesium, sodium, potassium and amino acids. Electrolyte supplements conveniently come in powder and chewable forms.
Caffeine and stimulants can provide a quick energy boost when you need it most. Stimulants may also increase your focus and drive so that you can go the distance. Remember to stay hydrated while supplementing with caffeine or other stimulants.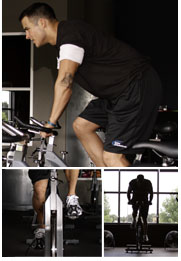 Main Improve Endurance Categories
Ribose is a naturally occurring sugar that may increase ATP production and performance. Support energy levels with ribose!
Go to Ribose...
Oxygen enhancers promote the flow of oxygen and nutrients to your cells. Get the most out of your hard work in the gym!
Go to Oxygen Enhancers...
Other Improve Endurance Categories
Categories Index