Essential Fatty Acids Guide
Introduction To EFAs
Watch this quick video to get the scoop on EFAs!
Activate Your Healthy Lifestyle
BUILD YOUR FOUNDATION WITH EFAs
More and more research is being done to understand how important healthy fats are in our daily diet. Healthy fats can be divided up into three different categories, unsaturated fats, polyunsaturated fats, as well as essential fatty acids.
Since your body cannot produce essential fatty acids (EFAs) on its own, you have to get EFAs from the foods you eat like salmon, flax seeds, or other cold water fish. You can also supplement your intake of EFAs with supplemental products.
Supplementing with EFAs is a convenient way to get extra omega-3 support for your overall health.* No matter your fitness goal, EFAs will be a key part of your foundational supplement stack.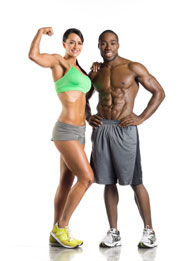 Become A Well-Oiled Machine
LUBRICATE JOINTS WITH ESSENTIAL FATTY ACIDS*
Getting a healthy balance of omega-3 and omega-6 fats is an important way to promote overall health and well-being. Taking an EFA supplement may help you with:
Healthy cardiovascular system, immune system and brain function*

Joint support and healthy hormone production*

Encourage an active metabolism*

Fast muscle recovery from high intensity exercise*
EFAs play many roles in overall health and wellness, but they also support active individuals performing high intensity exercise. That's why EFAs are a key foundational supplement for any stack, no matter what your goal is.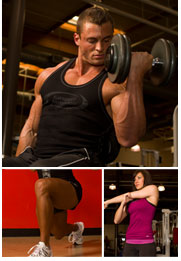 EFAs Take The Lead
FOLLOW EFAS TO HEALTH AND FITNESS*
It's true that EFAs are present in some foods we eat like salmon, tuna, cod, walnuts, flaxseeds, pumpkin seeds, corn oil, soy bean oil, sunflower oil, and safflower oil. But if you are on a restricted diet to try to lose fat or if you perform high intensity exercise for a sport or recreationally - you could benefit from getting more EFA support through supplementation.
With the many potential benefits of EFAs supplements, men and women of all ages - no matter what fitness goal - should include an EFA supplement as part of their foundational stack. Along with the other foundational products like protein and a high quality multivitamin, EFAs help you achieve your fitness goals with overall health and wellness in mind.*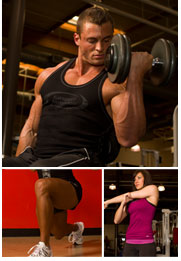 Only The Best Will Do
LEARN THE DIFFERENCES BETWEEN DIFFERENT EFAS
When you're looking to buy an EFAs supplement, don't be overwhelmed by your options! Essential fatty acids can be purchased in many different forms like:
Fish oil, Salmon oil, Krill oil - capsules or liquid

Flax seed oil - capsules or liquid

Omega-3s - capsules or liquid

EFAs blend - capsules or liquid
There are benefits to each different kind of product and many of the highest quality brands produce great EFAs products. Watch for purity certifications and learn more about the different types of products by checking out Bodybuilding.com product guides.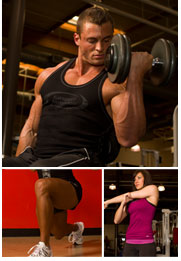 Maximize Your EFA Potential
TIPS AND DOSING STRATEGIES FOR GREAT RESULTS
Each EFAs supplement will include specific instructions on how much to take. Read the directions thoroughly for your product to see the best intended results.
The best time to take EFAs is in the morning with your breakfast and multivitamin and then again with lunch. Make sure you take your EFAs supplement regularly to support your body's overall health.*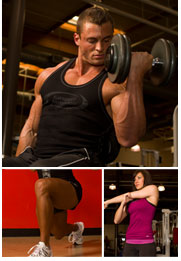 Other Essential Fatty Acids Categories
Featured Product
Plus Vitamin D And Astaxanthin!
Nature's Whole Complement Of Seventeen Omegas - 3, 5, 6, 7, And 9's!
Servings: 30
Price Per Serving: $0.60
44% Off
$31.95
$17.96
In Stock
1-20 of

303

Results
---
Sort By:
---
Show:
* These statements have not been evaluated by the Food and Drug Administration. This product is not intended to diagnose, treat, cure, or prevent any disease.
1-20 of

303

Results
---
Sort By:
---
Show: