Super Mass Gainer
WIth Digestive Enzymes
32,000,000+
Orders Shipped
Fastest
Shipping
Lowest
Prices
24/7/365
Live Support
Largest
Selection
Product Overview
1,300
CALORIES
---
52
GRAMS OF PROTEIN
---
17
GRAMS OF BCAAs
---
7.7
GRAMS OF L-LEUCINE
---
YOUR ONE-STOP-SHOP
FOR MASS AND SIZE
Why SUPER MASS GAINER?
Gaining size isn't as easy for some as it is for others. For people with faster metabolisms, or who are constantly on the go, it can be difficult to get the calories you need to gain the mass you want. Super Mass Gainer has all the protein, calories, BCAAs, vitamins and minerals to help you gain mass and build strength. When trying to gain mass it is essential to continuously feed your muscles. This is why Super Mass Gainer contains both Whey and Casein proteins to support your gains with immediate and continuous muscle fuel.
Super Mass Gainer is a one of a kind formula using the highest quality ingredients and nutrients to gain size and strength quickly. It contains enough CALORIES for burning and to prevent muscle mass from being used as fuel, PROTEIN for building and sustaining muscle, BCAAs as building blocks and to help activate Muscle Protein Synthesis, CREATINE for strength and endurance, numerous VITAMINS & MINERALS as well as GLUTAMINE to help with recovery. Super Mass Gainer is your one stop shop for gaining mass and building strength!
1,300 Calories
52g Protein
Enhanced with Creatine
Loaded with Vitamins & Minerals
Perfect Anytime!
With Whole Milk

1,900 Calories
83g Protein
17g of BCAAs
7.7g L-Leucine
HOW IS SUPER MASS GAINER DIFFERENT THAN OTHER GAINERS?
MASS & SIZE GAINER
LEAN GAINER

52G


PROTEIN

54G


PROTEIN

1300


CALORIES

600


CALORIES

9G


FAT

7G


FAT

252G


CARBS

75G


CARBS
*Nutrition information based on Vanilla Flavor
Best-In-Class Mixability.
Have you ever finished a protein shake and looked into the shaker, only to realize that half of your protein powder is still stuck on the sides? That is why at Dymatize we pride ourselves on our Best-in-Class Mixability. You can be confident when mixing our protein powders that you will get every ounce of protein out of the cup, and into your body! Whether it is water, milk, or any other healthy beverage, our proteins are designed for easy mixing.
Best-in-Class Mixability also ensures that we can deliver the Best-in-Class flavor experience. Great mixability ensures your Dymatize protein shake has the right level of flavor, sweetness, and consistency. Check-out some of the amazing flavors of Super Mass Gainer.
PERFECTING ATHLETIC NUTRITION™
At Dymatize we are committed to bringing you cutting edge products that are built on science. Formulated to help maximize your hard work and get you the results you want, our products are strategically designed and rigorously tested to improve performance in and out of the gym, regardless of your personal fitness goals. We know sports nutrition has to drive performance, that's why enhancing performance is our number one objective, with science and quality as our foundation!
PRODUCTS TESTED AND PROVEN FOR PERFORMANCE
Dymatize has been a worldwide leader in sports nutrition for more than 20 years and has built a reputation for bringing you revolutionary products that can help take your performance to the next level.
The Dymatize Scientific Advisory Board consists of many of the world's leading University sports nutrition researchers. These scientists perform independent studies using Dymatize products and ingredients to drive the highest level of product performance.
Each year we invest millions of dollars in product testing and research to ensure our products are safe and effective. Our supplements are formulated by some of the top sports nutrition scientists in the world.
At Dymatize, we pride ourselves on putting our scientifically proven products to the test with elite athletes at world class training facilities. Dymatize is the sports nutrition supplement brand of choice for both IMG Academy and Chip Smith Performance Systems. Two training centers where the best athletes go to get better!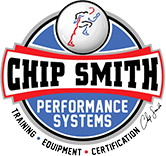 Dymatize is committed to bringing you the most innovative and effective sports nutrition products available anywhere. Real Science has been and will remain the foundation of our product development.
Our team of scientists, led by Dr. Rob Wildman, have over 50 years of experience developing revolutionary Sports Nutrition products based on real science. The Dymatize Science Team works with researchers and scientists from around the world to ensure our formulations deliver maximum results without compromising your safety.
REAL SCIENCE – REAL RESEARCH
REAL SCIENCE

– Dymatize applies science that is researched and proven. Our ingredients are carefully analyzed to develop the most effective formulas. Only formulations that pass rigorous safety and performance testing move forward to manufacturing. These formulas are then manufactured under the strictest of quality standards. Dymatize utilizes this process with every product to ensure you get only the highest quality and most effective products available.

REAL RESEARCH

– Dymatize is a leader in developing innovative products designed to deliver real results. Countless hours of research and testing are performed to ensure your safety and validate superior product performance. Our labels contain only substantiated claims based on real research and safety testing.
At Dymatize, we go above and beyond industry quality and safety standards to make sure you can feel confident using our products. Our products are manufactured in a NSF GMP (Good Manufacturing Practices) for Sport certified facilities to ensure only the highest quality ingredients are used. We proudly stand by our commitment to quality and safety!
Every raw material that is in our products is tested for quality and purity before it is included in our formulations.
We rigorously test every product, and verify levels of proteins, vitamins, and other nutritional components on the label. What you see on the label is what you get on the bottle.
Our products are Informed-Choice Certified providing assurance that they are free of banned substances.
No amino spiking, contaminants, or questionable ingredients. Period!
Ratings & Reviews
By clicking the button above, you agree to entering the Bodybuilding.com Reviews section. Products in the Store are not intended to diagnose, treat, cure, or prevent any disease.

gained about 11 lbs and I have really crazy fast metabolism, loved the taste.
This is an excellent tasting, high quality mass gainer, Worth every penny. I make my shake use 1/4 serving of Mass Gainer (one regular sized protein scoop) with my 1 scoop of Dymatize Elite XT protein and 16oz of lactose free milk. One in the morning, one with lunch and one post-workout. This stuff tastes great, mixes well and puts on lean mass very quickly at a price that you can afford.
No written review.
9Chocolate Cake Batter
9Rich Chocolate
Talk about a filler, this stuff puts you way up on the daily calorie intake for sure. Tastes good and mixes well, I've put on 15 lbs in 3 months only using half a dose.
This is an amazing Product!! been using it for the past 6 months and all I see is good results. But keep in mind you need to eat food, don't expect to see results while all ur doing is drinking protein. the new formula +++ is PERFECT, mix well, and great taste & with milk even greater.

To be honest, it is the best tasting protein powder I have had in a very long time.

I have used so many mass gainers, and not gained a single LBS. This product is just doing what it says.

Hey guys out there this is one of the awesome mass gainer which I hav used I bought this product in neulife stores bcoz its less compared to healthkart Believe me or not I hav gained 10kgs in just 26days If you want to gainer serious mass follow my methods 1=breakfast at 9am with 2teaspoons of protien podwer only with milk and 2 boiled eggs 2=lunch at 2pm eat stomach full with 200grams chicken breast per day 3= sleep after your lunch for 1hour 4= at the gym do only BODY PUMPING workouts if u dont know check in youtube after workout 2 scoops of protien again immediate after workout with some banana or eggs 5=hav a half stomach dinner and sleep more at night minimum 9hours bcoz body needs rest to grow muscles FOLLOW THESE 5 SIMPLE STEPS TILL UR PROTIEN PODWER FINISH U WIL GAIN UPTO 15KGS TRUST ME
10Chocolate Cake Batter
10Rich Chocolate
10Gourmet Vanilla
10Mint Chocolate
10Cookies & Cream
10Sugar Cookie
10Strawberry

gained about 11 lbs and I have really crazy fast metabolism, loved the taste.
Its a good weight gainer i gained 10lbs in 11 days with this a took 2.5 servings a day but its very hard on your stomach and the chocolate flavour isn't that good but if your looking to gain good weight this is your product
† This price is the retail price for this product found at one or more retail websites in the last 30 days. The price may not include shipping cost, tax, sale or promotional prices, or discounts such as member pricing. Prices may change. Bodybuilding.com verifies this price every 30 days.