deer
antler
velvet
Deer Antler Velvet Guide
Introduction To Deer Antler Velvet
Watch this quick video to get the scoop on deer antler velvet!
Turn To Mother Nature
DEER ANTLER VELVET SUPPORTS WELLNESS*
Deer antler velvet, which generally comes from Korea or Australia, is a name that's used to describe the antler velvet harvested from the antlers of growing deer, moose, caribou and elk. The antlers are removed from the animal before they solidify into solid bone, and the velvet is harvested with no harm coming to the animal.
Deer antler velvet contains calcium, magnesium, zinc, and a full spectrum of amino acids and is also a source of glucosamine, chondroitin, and collagen to support healthy bones and cartilage.*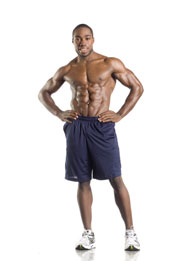 1-5 of

5

Results
---
Sort By:
---
Show:
* These statements have not been evaluated by the Food and Drug Administration. This product is not intended to diagnose, treat, cure, or prevent any disease.
1-5 of

5

Results
---
Sort By:
---
Show: