l-cysteine
L-Cysteine Guide
Develop Lean Mass*
USE L-CYSTEINE TO SUPPORT YOUR MUSCLE BUILDING GOALS*
L-cysteine is an amino acid that comes from protein sources. It's non-essential, which means that your body can make enough L-cysteine on its own or from other nutrients and amino acids. But, if you get a lot of exercise or you're an athlete, you may need extra L-cysteine support to continue to push yourself towards your fitness peak.*
Good sources of L-cysteine are: chicken, turkey, pork, dairy products, eggs, egg whites, garlic, onions and broccoli.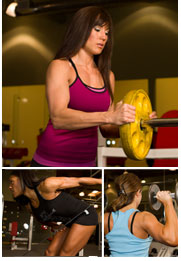 Boost Your Endurance*
CROSS THE FINISH LINE WITH MORE MASS*
L-cysteine is used to make other amino acids in the body like taurine. Because of its role in creating other amino acids, L-cysteine assists with proper nervous system functioning, immune system functioning, vision, metabolism, and muscle development.*
For athletes, L-cysteine may help you burn fat, maintain and develop lean muscle mass, and boost endurance.*
The gastrointestinal system may also benefit from L-cysteine.*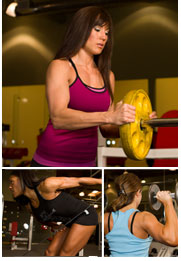 Stack For Success
BOOST L-CYSTEINE'S PROPERTIES WITH SUPPLEMENT COMBOS*
L-cysteine is an amino acid that every person's body can make, no matter age or fitness level. But you can get extra L-cysteine coverage by supplementing with an amino acids product.
If you're an athlete or you do any amount of physical activity that puts stress on your body, amino acids supplements may help you recover faster from workouts and build up support for your overall health.*
If you're taking an L-cysteine supplement product - like a full spectrum amino acids product - remember to include a high-quality multivitamin-mineral in your day. L-cysteine works best for you when you have a proper intake of vitamin E, vitamin C, vitamin B6, calcium and selenium. Always remember to follow the label guidelines.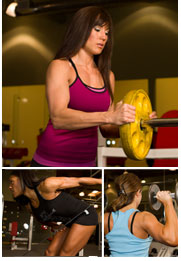 1-2 of

2

Results
---
Sort By:
---
Show:
W/ Vitamin B-6 & C!
Non Essential Amino Acids Important For Healthy Skin, Hair, & Nails!
Servings: 100
Milligrams Per Serving: 500
Price Per Serving: $0.09
45% Off
$16.99
$9.37
In Stock
So Many Uses!
Free Form Amino Acid!
Servings: 60
Milligrams Per Serving: 500
Price Per Serving: $0.17
42% Off
$17.99
$10.48
In Stock
* These statements have not been evaluated by the Food and Drug Administration. This product is not intended to diagnose, treat, cure, or prevent any disease.
1-2 of

2

Results
---
Sort By:
---
Show: