creatine
Creatine Guide
Introduction To Creatine
Watch this quick video to get the scoop on creatine!
Nail That Last Rep
SUPPLEMENT WITH CREATINE FOR MORE MUSCLE POWER*
The biggest enemy to a good workout is fatigue. As much as you try to fight it, eventually your muscles grow tired and your strength plummets. It could mean the end to your workout, so fight back! When you supplement with creatine, fatigue may be reduced to help you get the most out of your workouts!* Some of the main benefits creatine may promote are:
Improved muscular strength and output levels*

Reduced sensation of muscular fatigue*

Improved recovery rates so you can push harder in every workout*

Increased muscular endurance capacity*

Hydrated muscles for a larger and fuller appearance*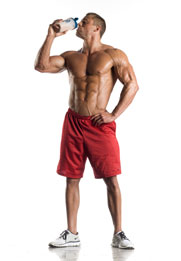 Replenish Your Energy Reserves*
SUPPLEMENT WITH CREATINE FOR MORE MUSCLE POWER, CONT.*
Creatine occurs naturally in the body and comes from food sources like beef. Creatine may replenish your energy reserves during resistance training.
Creatine works by saturating your muscles with a high-energy compound called creatine phosphate, and it can be used by the body as an immediate energy supply when you need to push out those last few reps in the gym.* Creatine also hydrates muscle cells with water, promoting muscle fiber growth.*
When those creatine phosphate stores run out, you risk cutting your workout short, so don't be depleted in the gym and always be prepared by adding creatine to your supplement line.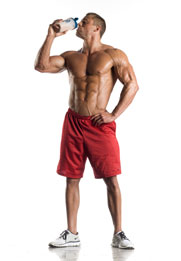 The Three Kings Of Creatine
SUPPLEMENT WITH CREATINE FOR MORE MUSCLE POWER, CONT.*
The main forms of Creatine are:
Monohydrate - A naturally occurring creatine used to supply energy to our muscles*

Ethyl Ester - Creatine with an ester added. Suggested to be absorbed better than monohydrate*

Kre-Alkalyn - "Buffered creatine" that is pH balanced for better absorption and no loading phase*
Micronized creatine sets a new standard for monohydrate creatine by having much smaller micro-particles than regular creatine powder. There's a little extra cost for micronized creatine, but it's well worth it!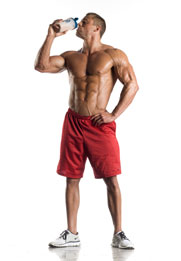 Gain Your Winning Edge
USE MONOHYDRATE TO MAXIMIZE YOUR POTENTIAL*
Creatine monohydrate has been suggested to be effective in increasing lean muscle mass, muscle strength and athletic performance.* Creatine is naturally occurring in meat and other food sources, but monohydrate is the best form because it contains more creatine than other forms. Creatine monohydrate is known as one of bodybuilding's ultimate supplements, and for good reason! Creatine Monohydrate may help:
Promote muscle growth through cell hydration*

Enhance energy reserves*

Promote recovery*

Optimize protein synthesis while minimizing protein breakdown*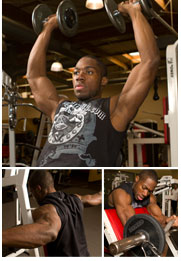 Muscle Without Water Weight
REDUCE WATER RETENTION WITH ETHYL ESTER*
One of the main issues people have with traditional creatine monohydrate is water retention. Creatine hydrates the muscles by drawing water into the cells. Creatine that is not absorbed sits outside the cells as water weight. When creatine is not absorbed fully into the target cells, bloating may occur.
That's where creatine ethyl ester comes in! You still get the same high quality creatine phosphate, but there is an ester molecule attached for optimal absorption, resulting in less water retention and the appearance of leaner muscle gains.* Ethyl Ester is perfect for anyone who is looking for the traditional benefits of monohydrate but is also concerned with a lean appearance and getting the most bang for their buck.*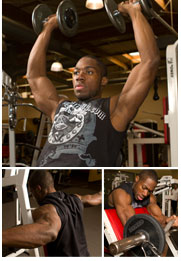 Stoke Strength And Size Gains*
SKIP THE LOADING PHASE WITH KRE-ALKALYN CREATINE
New and improved! - Kre-Alkalyn is a new "buffered" form of creatine that is said to be processed at a higher pH level than other forms of creatine. It is suggested that the conversion of creatine into the waste product creatinine is a function of pH level, and that the conversion of creatine into creatinine can be halted by pH manipulation during the manufacturing process.
Slowing or stopping the conversion of creatine to creatinine may help the body absorb creatine more efficiently, thus lowering the amount required for the same results.*
The burdensome loading phase with traditional creatine is also a thing of the past with Kre-Alkalyn!* Because Kre-Alkalyn is more efficiently absorbed in your system, the muscles cells may utilize the creatine immediately.*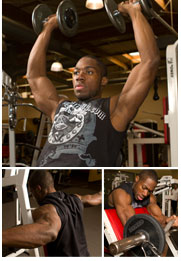 Tiny Creatine, Huge Results*
MICRONIZED CREATINE FOR QUICK RESULTS*
When it comes to supplement absorption in the body - the smaller the particles, the faster the absorption.* That is exactly the principle that micronized creatine follows for its high quality absorption. Because it has a particle size that is up to 20 times smaller than regular creatine, you'll get rapid absorption to the muscle tissue so you get what you need, when you need it!*
Not only does micronized creatine optimize the absorption rate with its small particles, but it's also going to mix incredibly well with any beverage you add it to.*Mildly upset stomachs, commonly known as "creatine bloat" may also be avoided with high quality micronized creatine.* If you want fast, effective creatine support then this is the supplement for you!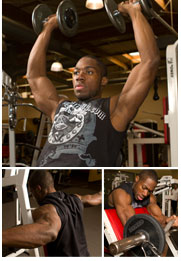 The Creatine Craze*
CHECK OUT MORE CREATINE OPTIONS WITH ADDED COMPLEXES
Get a creatine product that's pre-mixed with great complexes so you can have those extra ingredients without needing multiple drinks. Just mix and go! Find the best options, see the best results.
Some of the main creatine combinations include:
Creatine Magnesium Chelate

Creatine Effervescent

Creatine with Sugar

Creatine with Protein

Creatine with Glutamine

Creatine with Ribose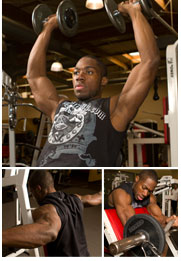 Other Creatine Categories
Featured Product
Order & Save $10!
With Crea-Crete!
The Next Generation Of Creatine!
Servings: 100
Milligrams Per Serving: 1,000
Price Per Serving: $0.28
44% Off
$49.99
$27.88
In Stock
1-20 of

399

Results
---
Sort By:
---
Show:
* These statements have not been evaluated by the Food and Drug Administration. This product is not intended to diagnose, treat, cure, or prevent any disease.
1-20 of

399

Results
---
Sort By:
---
Show:
Categories Index