Creatine Capsules Guide
Introduction To Creatine Capsules
Watch this quick video to get the scoop on creatine capsules!
Get The Power Of Creatine In A Capsule
CREATINE PROMOTES MUSCLE STRENGTH AND ENDURANCE*
Creatine is one of the most well-studied muscle building supplements and helps promote awesome workouts by supporting muscle strength, endurance and explosive energy.* If you want size and strength gains, creatine should be one of your foundational supplements.*
Creatine capsules are a convenient form of this super supplement. There's no need for water, and you can take creatine capsules in the same serving size as powdered forms of creatine. Take creatine capsules when you drink a protein shake along with a fast absorbing carbohydrate and watch your progress skyrocket.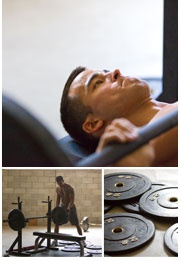 1-14 of

14

Results
---
Sort By:
---
Show:
* These statements have not been evaluated by the Food and Drug Administration. This product is not intended to diagnose, treat, cure, or prevent any disease.
1-14 of

14

Results
---
Sort By:
---
Show: