collagen
Collagen Guide
Introduction To Collagen
Watch this quick video to get the scoop on collagen!
Stack Your Bone Health Arsenal
COLLAGEN SUPPORTS HEALTHY BONES, TENDONS & SKIN*
Collagen is one of the most abundant proteins in the body and is necessary for the successful maintenance of healthy cartilage, ligaments, tendons, bone and skin. Along with soft keratin, it is responsible for skin strength and elasticity, while keeping the blood vessels strong.
By supplementing with collagen, you may help ensure that you can keep up your active lifestyle for a long time to come.* Supplemental collagen is a great addition to your total bone health support program.*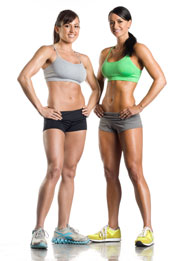 1-15 of

15

Results
---
Sort By:
---
Show:
* These statements have not been evaluated by the Food and Drug Administration. This product is not intended to diagnose, treat, cure, or prevent any disease.
1-15 of

15

Results
---
Sort By:
---
Show: