Chromium Picolinate Guide
Introduction To Chromium Picolinate
Watch this quick video to get the scoop on chromium picolinate!
Support Healthy Blood Sugar*
CHECK OUT CHROMIUM PICOLINATE
Chromium Picolinate is a trace mineral that supports body functions and health.* If you want to lose fat or keep up with intense workouts, Chromium Picolinate can help!* Chromium Picolinate is involved with insulin production in your body.* This superstar supplement is also linked to energy production and muscle building!*
We get chromium from the unprocessed or whole versions of foods like corn, buckwheat, apples, beets, tomatoes, wheat germ, wheat bran, and sweet potatoes. Chromium Picolinate is thought to be the best form of chromium. Supplementing with chromium can help you take the right steps towards fitness success.*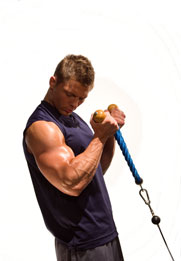 A Powerful Mineral Unleashed
CHROMIUM PICOLINATE PACKS A HEALTHY PUNCH
Chromium is involved with proper insulin production and supporting the maintenance of blood sugar levels already within normal range.* Chromium picolinate's main benefits:
Stable energy levels*

Support for fat burning*

Help with maintaining lean muscle mass*

Support for recovery from exercise*
As you can see, if you're hitting it hard in the gym and sticking to a proper diet that fits your fitness goal Chromium Picolinate is a mineral that will help aid your efforts.*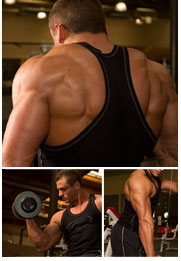 Chromium Picolinate Physique
AMP YOUR TRAINING FOR BETTER RESULTS
Some people mistakenly believe that only those who are concerned with promoting healthy blood glucose levels already in normal range, should consider using Chromium Picolinate. Actually, anyone who wants to build muscle, lose fat, support weight loss, and have stable energy may benefit from taking Chromium Picolinate.*
Of course, you should always consider a proper workout plan and balanced diet to be your top priorities. With a diet full of whole foods, you can make healthy choices to support whatever fitness goal you're after. Then you can use supplementation to give you an extra boost.*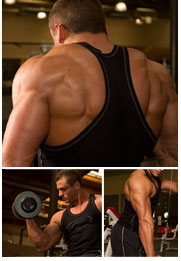 Fight The Good Fight
GO THE DISTANCE WITH CHROMIUM PICOLINATE
If you're going to start supplementing with Chromium Picolinate, you'll want to take in somewhere between 50 and 300 mg per day. Those who are including some foods rich in Chromium Picolinate in their diet may lean towards the lower end of the dosage range.
You can find Chromium Picolinate as a standalone supplement or you'll sometimes see it included in fat loss support supplements. Either way, Chromium Picolinate is a rock star product that will add benefits to your overall supplement plan.*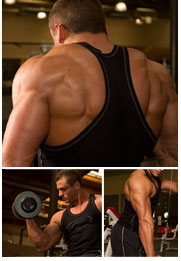 Featured Product
Essential Mineral!
Helps The Body Maintain Normal Blood Sugar Levels!*
Servings: 100
Price Per Serving: $0.04
48% Off
$7.95
$4.13
In Stock
1-20 of

22

Results
---
Sort By:
---
Show:
* These statements have not been evaluated by the Food and Drug Administration. This product is not intended to diagnose, treat, cure, or prevent any disease.
1-20 of

22

Results
---
Sort By:
---
Show: