chlorella
Chlorella Guide
Introduction To Chlorella
Watch this quick video to get the scoop on chlorella!
This Surprising Algae Is Making Health Headlines
CHLORELLA SUPPORTS IMMUNE HEALTH AND FAT LOSS*
Chlorella, grown in Japan and Taiwan, is a single-celled tiny algae that grows in fresh water and it is also found in dark, green leafy vegetables. It's considered a whole food and is rich in protein, caretenoids, enzymes (pepsin), and chlorophyll.
Chlorella has many beneficial effects on the immune system because it contains chlorophyll, which has been suggested to help strengthen the immune system.*
As a rich source of vitamins, chlorella may help stimulate red blood cell production and arterial dilation, which may aid in muscle growth, the oxygenation of muscle tissue, and improved metabolism and respiration.* Chlorella is rich in fiber and encourages feelings of fullness at meal times as well as healthy food elimination, which means it may help you reach your fat loss goal.*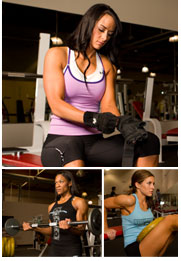 1-20 of

27

Results
---
Sort By:
---
Show:
* These statements have not been evaluated by the Food and Drug Administration. This product is not intended to diagnose, treat, cure, or prevent any disease.
1-20 of

27

Results
---
Sort By:
---
Show: