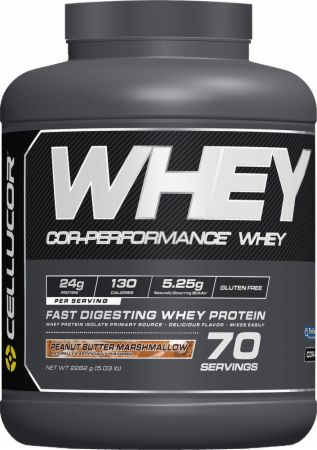 COR-Performance Whey
Fast Acting Protein Powder to Build Muscle*
Great Tasting Protein with Minimal Fat and Carbs and Added Digestive Enzymes*
Supported Goal:
Build Muscle
Main Ingredient:
Whey Protein
25,000,000+
Orders Shipped

Fastest
Shipping

Lowest
Prices

24/7/365
Live Support
Largest
Selection
Product Overview
100% WHEY PROTEIN
Fast acting protein powder to help maintain and build lean muscle*
SATISFY YOUR SWEET TOOTH
Choose from a variety of dessert-inspired flavors
360° VIEW OF
COR-PERFORMANCE WHEY
Packed with protein to help maintain and build lean muscle*
Dessert inspired flavors
SETTING THE NEW STANDARD IN PROTEIN, ONE SCOOP AT A TIME*
COR-Performance Whey is an optimal source of protein when you're looking to maintain lean muscle, replenish nutrients after a workout, and indulge your sweet tooth--guilt-free.
Every scoop of COR-Performance Whey is packed with 25g of fast-acting Whey protein and digestive enzymes so that you can satisfy your protein needs any time of the day.
LOW CARB/LOW FAT
You need carbs and you need fat, but do you need them in your protein supplement? When you want the benefits of lean protein with minimal carbs and fat, COR-Performance Whey is second to none.
GUILT-FREE INDULGENCE
COR-Performance Whey sets the bar high for protein. Cellucor's team of flavor experts is passionate about delivering the best-tasting protein money can buy. With a full line of dessert-inspired flavors, you'll have no problem satisfying your taste buds.
Don't take our word for it… Online fitness hub and retailer, Bodybuilding.com, named COR-Performance Whey the "Breakout Supplement of the Year" in 2013 for its premium formula and outstanding flavors.
GET CREATIVE
COR-Performance Whey is as versatile as it is delicious!
Ratings & Reviews
By clicking the button above, you agree to entering the Bodybuilding.com Reviews section. Products in the Store are not intended to diagnose, treat, cure, or prevent any disease.