Cat's Claw Guide
Introduction To Cats Claw
Watch this quick video to get the scoop on cats claw!
Stay A Step Ahead With Cats Claw
PROMOTE IMMUNITY & OVERALL HEALTH*
Cats Claw gets its name from the thorns that are found near the base of the tropical vine, which appear to look just like a cat's claw. 100% Peruvian cats claw has been associated with promoting human immunity.*
Those who've used this Amazon Rainforest grown herb consistently hail it as being quite effective in promoting all-around excellent health and wellness.*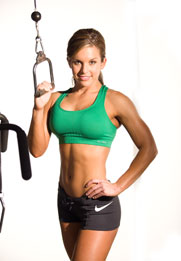 All Cat's Claw Products
1-1 of

1

Results
---
Sort By:
---
Show:
High Potency!
Promote All-Around Excellent Health and Wellness!*
Servings: 60
Milligrams Per Serving: 334
Price Per Serving: $0.11
45% Off
$11.99
$6.60
On Backorder
* These statements have not been evaluated by the Food and Drug Administration. This product is not intended to diagnose, treat, cure, or prevent any disease.
1-1 of

1

Results
---
Sort By:
---
Show: