boxing
Boxing Guide
Introduction To Boxing
Watch this quick video to get the scoop on boxing!
Never Throw In The Towel
GO THE DISTANCE WITH BOXING SUPPLEMENTS
Successful boxers should to be able to give as well as take a beating when the time comes. Speed, endurance, and power are all crucial for the boxer that wants to jab, hook, bob, bounce, and counter effectively. Make sure to back up your fitness regimen and go the distance in and out of the ring.
If your boxing lifestyle involves more than just hitting the punching bag in your buddy's garage, consider supplementing with our foundational, training, and event performance supplements and start working towards your goal.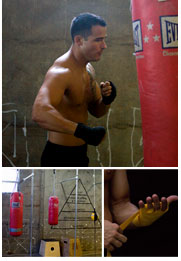 The Right Supps In Your Corner
START THE BOUT WITH A STRONG FOUNDATION
Multivitamins - Vitamins support your body's ability to absorb nutrients from foods, recover, build muscle, and endure physical activity.* Supplementing with a multivitamin is a platform to support your training and performance.*
Flax Seed - Contains plenty of protein, helps support insulin regulation, and has Omega 3's for healthy brain and cardiovascular function.* Flax seed is one of the best investments for any athlete looking to build a strong foundation for sports performance.*
Vitamin B - supports nutrient absorption, energy, and a healthy liver.*
Antioxidants - Defend your body against free radicals so you can concentrate on winning!*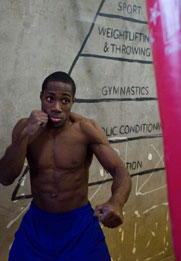 Train Like A Champ
WITH FIRST-CLASS SUPPLEMENTS
Whey Protein - Catabolism (muscle break down) occurs due to overtraining or inadequate nutrient uptake in the body. Whey protein is an all-around protein than can be used before or after your physical activity, and helps provide quality protein that the body can use to build muscle and minimize catabolism.*
Glutamine - Fight muscle fatigue, support recovery, and promote immune system function.* Glutamine is a free-form amino acid that can be used intra or post-workout, and is typically depleted during intense exercise or training.* Keep your glutamine stock up and get after it!
Glucosamine - Support your joints! Glucosamine is great for promoting healthy and lubricated joints, and is especially useful for any athlete involved in high-impact activity.*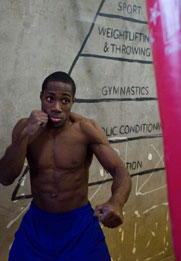 Earn A Unanimous Decision
TAKE THE TITLE WITH PERFORMANCE SUPPLEMENTS
Creatine - Boost your training with creatine, which helps to hydrate your muscles and support ATP production in your body.* Support endurance, encourage explosive strength, and make use of your gym time with this great training product!*
Gingko Biloba - Oxygen flow to the brain and heart is important for sustained physical activity. Use gingko biloba to support oxygen flow and overall health on game day!*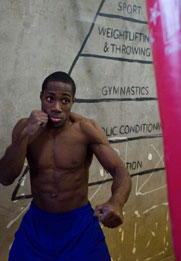 Other Boxing Categories
Categories Index