beta-alanine
Beta-Alanine Guide
Introduction To Beta-Alanine
Watch this quick video to get the scoop on beta-alanine!
Become A Beast!
ATTACK THE WEIGHTS WITH BETA-ALANINE
Are you trying to put on size, strength, and lean muscle? Then you know that you've got to put 110% effort into your workout to see results. But it's hard to keep up the brutal intensity day after day. That's where supplements may be able to help! Beta-alanine is an amino acid that attaches to Histidine to promote more muscular energy.* What does that mean for your workout? You may see:
Better muscular endurance*

More energy for high intensity or explosive movements*

Better overall workout performance!*
Whether you're involved in resistance training or endurance activities, beta-alanine is an awesome supplement to help you achieve amazing workouts.*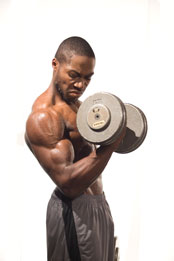 Mind-Blowing Workouts!
BOOST CELLULAR ENERGY WITH BETA-ALANINE*
If you're working hard in the gym on a daily basis Beta-alanine is one supplement that may help boost your overall workout performance.* Beta-alanine is usually used as a pre-workout or included as an ingredient in many pre-workout products.
Beta-alanine is going to work at the cellular energy level to help buffer the muscle from the typical fatigue that is felt during high intensity exercise.* It works by encouraging more carnosine in the muscle tissue, which may delay the build-up of acidity in muscle tissues throughout a workout set.* Translate that to your workout: pushing out more reps, working harder, and seeing better results.*
If you're doing a high rep, high volume workout, you're going to want to have carnosine working in your favor and beta-alanine is a key to getting there.*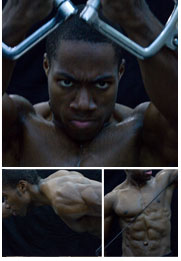 Peg Your Energy Gauge!
FOR EXPLOSIVE BETA-ALANINE PUMPS
Beta-Alanine is not an essential amino acid, but if you want to improve your workout you should consider Beta-Alanine supplements.*
Beta-Alanine is safe for men and women of all ages. Anyone doing high-intensity exercise or endurance exercise could consider Beta-Alanine as part of a great pre-workout formula. If you're doing weight lifting, training for a sport, or any other type of endurance events Beta-Alanine is a great choice for you.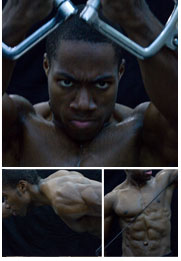 The Killer Combo: Beta-Alanine And Creatine
CREATE YOUR OWN PREWORKOUT COCKTAIL
You can take Beta-Alanine alone, or you can stack it with other muscle building supplements or pre-workout supplements. Creatine monohydrate and Beta-Alanine make a perfect couple to support muscular strength, size, power, speed and lean mass gains.* You can also find many pre-workout supplement blends that include Beta-Alanine as a main ingredient.
When taking Beta-Alanine you'll want to follow the proper dosage strategies that are listed on the package. Also, Beta-Alanine works best after consistently using the product for a few weeks.* Unlike creatine, where effects can be seen within a few days, Beta-Alanine needs time to start showing full benefits.*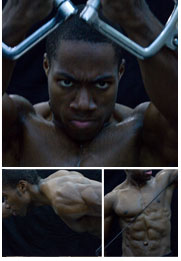 Your Expert Guide To Beta-Alanine
Got a few minutes? Become an expert! Watch this video for detailed information on beta-alanine. Turn supplement science into real results.
Featured Product
Buy 1 Get 1 Free!
With L-Histidine
Significantly Increase Muscle Carnosine & Delay Muscle Fatigue!*
Servings: 28
Price Per Serving: $0.25
42% Off
$11.99
$6.99
In Stock
1-20 of

259

Results
---
Sort By:
---
Show:
* These statements have not been evaluated by the Food and Drug Administration. This product is not intended to diagnose, treat, cure, or prevent any disease.
1-20 of

259

Results
---
Sort By:
---
Show: