Beast Mode
Professional Strength Pre-Workout Powder To Improve Workouts*
Increases Energy, Focus, And Intensity Levels And Heightens Vascularity & Pump*
Supported Goal:
Improve Workout
Main Ingredient:
Glycerol
25,000,000+
Orders Shipped

Fastest
Shipping
Lowest
Prices
24/7/365
Live Support

Largest
Selection
Ingredient Label
What's in Beast Sports Nutrition Beast Mode
Serving Size: 12.2g (1 Scoop)

Servings Per Container

30

Amount Per 1 Scoop

%DV

Calories

8

Total Carbohydrate

2 g

<1%*

Vitamin B1 (as Thiamine Hydrochloride)

50 mg

3,333%

Vitamin B2 (as Riboflavin)

8 mg

471%

Niacin (as Niacinamide)

10 mg

50%

Vitamin B6 (as Pyridoxide Hydrochloride)

8 mg

400%

Vitamin B12 (as Methylcobalamin)

667 mcg

11,117%

Calcium (as Phosphate)

90 mg

9%

Magnesium (as Magnesium Oxide)

47 mg

12%

Sodium (as Sodium Phosphate)

162 mg

7%

Potassium (as Potassium Phosphate)

230 mg

7%

Amino Acid Co-Factors

BCAA (Leucine, Isoleucine and Valine in a 5:1:4 ratio)

1,000 mg

**

L-Alanine

1,000 mg

**

L-Glycine

500 mg

**

BEAST MODE NEXT-LEVEL PRE-WORKOUT BLEND

6054 mg **

Muscle Co-Factors with Volumizing Agents

2,459

mg

**

Carnosyn® Beta Alanine, Creapure® (Brand of Creatine Monohydrate), Glycerol Powder (spray dried on silica), Agmatine Sulfate

Electrolyte Endurance Blend

1,497

mg

**

Di-Potassium Phosphate, Di-Sodium Phosphate, Di-Calcium Phosphate Dihydrate, Magnesium Oxide

Energy & Intensity Blend W/ High Potency B-Complex

1,316

mg

**

Taurine, Caffeine Anhydrous, Vitamin B1 (Thiamine HCl), Lotus Seed Extract, Vitamin B3 (Niacinamide), Vitamin B2 (as Riboflavin), Vitamin B6 (Pyridoxine HCl), Snakeroot (Rauvolfia Canescens) (root) extract, Vitamin B12 (Methylcobalamin)

Neurostimulating Co-Factors

800

mg

**

Choline Bitartrate, L-Tyrosine, DMAE (Dimethylaminoethanol Bitartrate), L-Alpha Glycerylphosphorylcholine, Ginkgo Biloba (leaf)

* Percent Daily Value Based on as 2,000 Calorie Diet

** Daily Value Not Established

Other Ingredients:

Citric Acid

, Waxy Maize Starch

, Natural & Artificial Flavors

, Sipernat 50s (anti caking)

, Sucralose

, FD&C Red #40

ALLERGEN WARNING: This product was produced in a facility that may also process ingredients containing wheat, milk, eggs, soybeans, shellfish, fish, tree nuts, and peanuts

Contains: SOY
Directions For Beast Mode: As a dietary supplement, begin with one (1) level scoop with 8 oz of water 30 minutes prior to workout for the first 2 days of use. Proceed with two (2) level scoops mixed with 16 oz of water thereafter. Adjust water to taste. For advanced athletes or those who desire the most intense workout, use three (3) level scoops with water adjusted to taste and dosage. Do not consume more than three (3) scoops per day.
Warnings: CHECK WITH A QUALIFIED HEALTHCARE professional before using this product, or any dietary supplement, if you are under the age of 18 or if you have any known or suspected medical condition(s) and/or are taking any prescription or OTC medication(s) and/or if you are pregnant or nursing. Discontinue use two weeks prior to surgery. Discontinue use and consult your health care professional if you experience any reaction to this product. Contains caffeine. Too much caffeine may cause irritability, sleeplessness and occasional rapid heartbeat. To avoid sleeplessness, do not consume within 4 hours of bedtime. Always try to consume at least 64 oz of water daily while using this product. Do not exceed recommended dosage.
* These statements have not been evaluated by the Food and Drug Administration. This product is not intended to diagnose, treat, cure, or prevent any disease.
---
Product Overview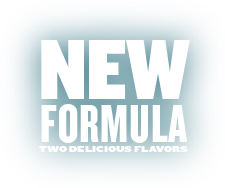 Here is what makes

new

beast mode®

stronger:

Amino Acid Co-Factors:
BCAA (Leucine, Isoleucine and Valine in a 5:1:4 ratio)

Muscle Co-Factors with Volumizing Agents:
Carnosyn® Beta Alanine, Creapure® (Brand of Creatine Monohydrate)

Electrolyte Endurance Blend:
Di-Potassium Phosphate, Di-Sodium Phosphate, Di-Calcium Phosphate Dihydrate, Magnesium Oxide

Energy & Intensity / High Potency B-Complex:
Taurine, Caffeine Anhydrous, Vitamin B1 (Thiamine HCl), Lotus Seed Extract, Vitamin B3, Vitamin B2, Vitamin B6, Snakeroot extract, Vitamin B12

Neurostimulating Co-Factors:
Choline Bitartrate, L-Tyrosine, DMAE, Ginkgo Biloba
new

beast mode =

stronger
TRAIN LIKE A
STRONGER BEAST.™
We took The professional strength pre-workout formula in original BeastMode® and simply put, improved it and made it more effective. We designed this new, improved and stronger formula to help you reach new levels of performance.
In making the formulation more powerful, Beast Mode® has been specially designed to ignite new muscle, maximize focus and intensity and provide the energy you need to power you through your workouts from beginning to the end.* By utilizing the perfect blend of Glycerol, specific aminos, Beta-Alanine, Nootropics, NO2 boosters & more, Beast Mode® helps your body increase mass , strength, intensity and focus.*
The potent dose of Glycerol assures mind-blowing pumps and maximum vascularity. Beta-Alanine and NO2 boosters maximize muscle performance so athletes—professional and otherwise—push harder to dominate their training or competition.
The new Beast Mode® also features Nelumbo Nucifera seed combined with natural caffeine as well as a full complex of B Vitamins including Thiamine (B1), Niacin (B3), Pyridoxine (B6), and Methylcobalamin (B12). These key ingredients provide a powerful punch to energize your workout without being over-stimmed.
Beast Mode® also amplifies both focus and concentration, keeping your mind sharp and focused as you train. Beast Mode® benefits mood, and supports focus as it delivers nootropics including Choline, Tyrosine, Bacopa and Ginkgo.*
Turn to Beast Mode® for energy to help your mind and body perform at its best and power you through your entire workout. The consistent, balanced levels of energy increase stamina without jitters.*
Beast Mode® is the latest in performance based pre-workouts delivering a clean balanced energy and powerful muscle building pumps.
new BEAST MODE®
IS a new level of strength, focus and power.

now you must choose: Superior original formulas, or cheap knock-offs.
Ratings & Reviews
By clicking the button above, you agree to entering the Bodybuilding.com Reviews section. Products in the Store are not intended to diagnose, treat, cure, or prevent any disease.

This is the first time I've had to give a Beast product a bad review. I purchased this pre-workout pumped up to get to use it since I am finished with my cycle period for my pre-workout and I am sad to say I do not like this product in every aspect. It does NOT mix well at all. I only took one scoop with a full bottle of water and the powder left crystals the size of salt in the water that was less than pleasant to try to swallow. The Blue raspberry flavor I got is lacking flavor at all, it is a bland taste with a terrible after taste. The pump that I am getting from this pre-workout is non-existent as well. I've used several other products and loved the way it tingled and the pump felt but on this product I honestly feel like I could take it before bed and have no trouble falling asleep. I am so bummed out cause I had high hopes for this pre-workout since I LOVE Beasts creatine product Creature. I do NOT stack my pre-workouts either. I do 1 month on and 3 months off so I know the poor quality isn't due to a burnout from overloading on pre-workouts.
Very feint lemonade flavor,didn't mix very well. Has horrible smell and aftertaste,and the pump feeling was soso at best.

Prework I mix 2 scoops about 15 min prior to leaving for gym...kicks in before I get there...energy up, mood up, and attitude up..Very focused lifting...will by again
This is a great tasting pre-workout. The reason for the 9 is it sometimes leaves a layer at the bottom that does not mix in and the last drink is kinda chalky. Other than that this really gets me going and keeps me going thru out the workout.
Great pre workout! Gives me that energy kick I need and tastes good. I don't crash after either.
One of my pals swears by this brand and always has a horde of the products in his gym bag, so I thought I'd reach out to BEAST and inquire about getting a sample. That took two months and when I finally tried it, last week, it bombed. First, having to mix a pre-workout supplement with almost an entire bottle of water makes me sick, because it feels as if all of the mixture is sitting in my gut. My current supp only requires 4-6 ounces of water, this one requires 8. It has very little kick and I had to reach down deep to get a good workout in. The taste was "so-so," and it seemed to mix pretty well. Won't be buying it. Thumbs down for me.
I had a weeks sample of this product and it blew my mind! The amazing focus and energy boost paired with an insane pump led to some of the best workouts of my life! Great product, great taste, and from a great company couldn't ask for anything more.
Definitely not a fan. It was solid when it arrived, and doesn't mix well at all. The taste is almost bitter. Just bad. Don't waste your money.
Just bought a tub of this after using 2 shredded I had very high hopes which were definitely crushed. It tastes horrible, doesn't mix well at all, and has absolutely no effect what so ever........ had a much much better experience with iron pump which was 14$ compared to 40 for this definitely will not buy again!

One of the best named supplements in the industry and also my favorite preworkout. It gives me a steady amount of energy, but not too much so I feel like I'm going to be jacked all day. I've also never had a crash from it, so after a good workout, I can still get things done during the day. I do recommend getting the Beast Punch. The pink lemonade isn't bad, but it's definitely not for everyone. It isn't the best mixing product, there are very minuscule clumps, but they aren't noticeable unless you're looking for them.
9Beast Punch
7Pink Lemonade