Click here to enlarge
Beast Mode
Professional Strength Pre-Workout Powder To Improve Workouts*
Increases Energy, Focus, And Intensity Levels And Heightens Vascularity & Pump*
Supported Goal:
Improve Workout
Main Ingredient:
Glycerol
25,000,000+
Orders Shipped
Fastest
Shipping
Lowest
Prices

24/7/365
Live Support

Largest
Selection
Product Overview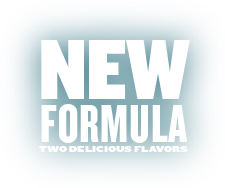 Here is what makes

new

beast mode®

stronger:

Amino Acid Co-Factors:
BCAA (Leucine, Isoleucine and Valine in a 5:1:4 ratio)

Muscle Co-Factors with Volumizing Agents:
Carnosyn® Beta Alanine, Creapure® (Brand of Creatine Monohydrate)

Electrolyte Endurance Blend:
Di-Potassium Phosphate, Di-Sodium Phosphate, Di-Calcium Phosphate Dihydrate, Magnesium Oxide

Energy & Intensity / High Potency B-Complex:
Taurine, Caffeine Anhydrous, Vitamin B1 (Thiamine HCl), Lotus Seed Extract, Vitamin B3, Vitamin B2, Vitamin B6, Snakeroot extract, Vitamin B12

Neurostimulating Co-Factors:
Choline Bitartrate, L-Tyrosine, DMAE, Ginkgo Biloba
new

beast mode =

stronger
TRAIN LIKE A
STRONGER BEAST.™
We took The professional strength pre-workout formula in original BeastMode® and simply put, improved it and made it more effective. We designed this new, improved and stronger formula to help you reach new levels of performance.
In making the formulation more powerful, Beast Mode® has been specially designed to ignite new muscle, maximize focus and intensity and provide the energy you need to power you through your workouts from beginning to the end.* By utilizing the perfect blend of Glycerol, specific aminos, Beta-Alanine, Nootropics, NO2 boosters & more, Beast Mode® helps your body increase mass , strength, intensity and focus.*
The potent dose of Glycerol assures mind-blowing pumps and maximum vascularity. Beta-Alanine and NO2 boosters maximize muscle performance so athletes—professional and otherwise—push harder to dominate their training or competition.
The new Beast Mode® also features Nelumbo Nucifera seed combined with natural caffeine as well as a full complex of B Vitamins including Thiamine (B1), Niacin (B3), Pyridoxine (B6), and Methylcobalamin (B12). These key ingredients provide a powerful punch to energize your workout without being over-stimmed.
Beast Mode® also amplifies both focus and concentration, keeping your mind sharp and focused as you train. Beast Mode® benefits mood, and supports focus as it delivers nootropics including Choline, Tyrosine, Bacopa and Ginkgo.*
Turn to Beast Mode® for energy to help your mind and body perform at its best and power you through your entire workout. The consistent, balanced levels of energy increase stamina without jitters.*
Beast Mode® is the latest in performance based pre-workouts delivering a clean balanced energy and powerful muscle building pumps.
new BEAST MODE®
IS a new level of strength, focus and power.

now you must choose: Superior original formulas, or cheap knock-offs.
Ratings & Reviews
By clicking the button above, you agree to entering the Bodybuilding.com Reviews section. Products in the Store are not intended to diagnose, treat, cure, or prevent any disease.