BCAAs
BCAAs Guide
Introduction To BCAA Blends
Watch this quick video to get the scoop on Branched Chain Amino Acid, or BCAA supplements!
Back Your Muscles With BCAAs
BRANCHED-CHAIN AMINO ACIDS SUPPORT RECOVERY*
BCAA supplements are great for anyone who works out in the gym almost every day and wants to preserve lean muscle while preventing catabolism.*
Protein is what supplies the building blocks necessary to repair and build muscle tissue after your workout is complete. These proteins will then be broken down and disassembled into amino acids. There are 22 different amino acids in the body, all of which have a unique function.
The role of BCAA's role in muscular development continued on the next page.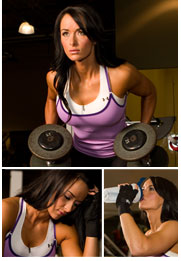 Max Out Muscular Energy*
BRANCHED-CHAIN ACIDS SUPPORT RECOVERY, CONT.*
There are nine essential amino acids that the body cannot manufacture itself and consumed through food or supplement form. Of those nine, L-Leucine, L-IsoLeucine, and L-Valine play a critical role in muscle development because they are metabolized in the muscle rather than the liver.*
Because BCAAs are metabolized in the muscle, they can be used for building new proteins or for energy.* Using these products on a regular basis can help provide your body with vital muscle building elements from a high-quality source.*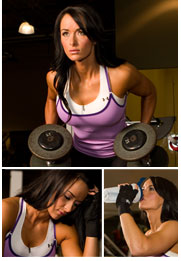 Strength, Power, and Endurance*
ADD BCAAS TO THE MIX FOR FAST RECOVERY!*
BCAAs are absorbed directly into the muscle tissues and are metabolized quickly. Because of this, BCAAs commonly support:
Strength and power*

Quick recovery after workout sessions*

Muscle building potential*

Energy levels*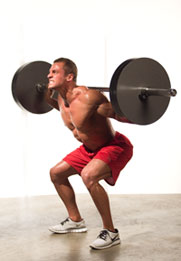 Expert Knowledge=Expert Results
FEED YOUR HUNGRY MUSCLES WITH BCAAS
Taking them before and after the workout session is crucial for supporting optimum results.* This is when the muscle tissues require amino acids the most, feed those hungry muscles when they want it!*
You can also add them to your diet, which can be beneficial if you're on a strict fat-loss plan.* Additionally, BCAAs can go a long way towards helping prevent the loss of muscle mass.*
The most common way to take your amino acids will be in capsule form, but if you struggle swallowing pills, there's something for you as well. BCAAs are available in liquid, powder, or chewable forms. Find the one that works for you!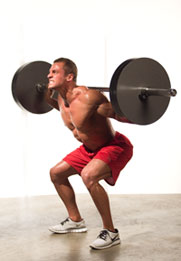 Featured Product
Bonus Item!
Helps play a key role in supplying energy to muscles*
10g Amino Acid Matrix to supply energy to muscle and support muscle protein synthesis*
Servings: 30
Price Per Serving: $0.83
38% Off
$39.99
$24.99
In Stock
1-20 of

234

Results
---
Sort By:
---
Show:
* These statements have not been evaluated by the Food and Drug Administration. This product is not intended to diagnose, treat, cure, or prevent any disease.
1-20 of

234

Results
---
Sort By:
---
Show: