Protein Bars Guide
Introduction To Protein Bars
Watch this quick video to get the scoop on protein bars!
Guilt-Free Indulgence
STAY POWERED BY A CONVENIENT FORM OF PROTEIN
If you're someone who's always on the go, one of the hardest parts of sticking to your diet plan is taking the time to prepare all your meals. With all the things you have to get done during the day, the last thing you want to when you get home is cook in the kitchen. Or, perhaps you're stuck somewhere without a healthy snack, and your only options are to go for the junk food at the nearest convenience store.
Protein bars can help! Having a protein bar on hand can help you feel guilt-free by providing a good amount of protein, carbs, and calories.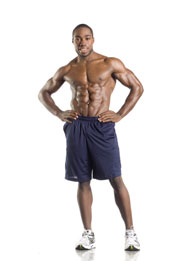 On-Hand Nutrition and Convenience
PREPARE FOR QUICK PERFORMANCE
Protein bars are tasty and chock-full of good nutrition that can support your sport, training, or daily nutrition. Comprised of high quality protein, energy boosting carbohydrates, and modest amounts of healthy fats, protein bars are one of the most convenient healthy food options available.
Some of the biggest advantages of protein bars include:
Being a quick and convenient healthy snack source

Requiring no special storage requirements

Containing more protein than many snacks and energy bars

Having a variety of great-tasting flavors
Read on to learn more about all the benefits of using a protein bar.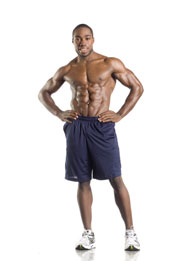 Nutritious And Effective
RAISE THE BAR IN THE GYM, EAT A BAR ANYWHERE
If you're serious about packing on more lean muscle mass, you'll definitely want to consider making use of a protein bar. Getting in the calories and protein necessary for building muscle and preventing catabolism is tough, but protein bars are here to give you quick quality ingredients that you can use to keep up your training!
Choose one of our high-calorie protein bars, because they help give you the extra calories, carbs, and protein that are important for packing on lean mass. Protein bars for muscle building are great options to have between your regular meals or whenever you have a break and want something to snack on. Keep your body supplied with the ingredients so you can keep adding that mass and achieve your goals!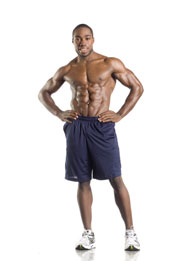 Instant Energy
CARRY YOUR PIT CREW IN YOUR POCKET
Whether you're an endurance athlete or someone who leads a busy lifestyle, having enough energy to get through the day can be a challenge. Fortunately you can keep your internal battery charged with our energy protein bars.*
Energy protein bars are quick, portable, and light on the stomach. As opposed to pure energy bars, energy protein bars have the added benefit of containing protein, which makes the bar more well-rounded and complete, allowing you to use carbs, calories, and protein for your high energy requirements.
Energy protein bars also support a slow blood sugar response, meaning they are designed to provide steady energy levels.* Keep one with you at all times and don't ever let yourself be sluggish!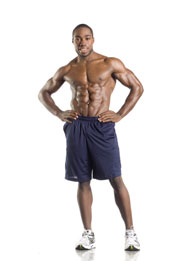 Low-Carb Convenience
GO LIGHT ON CALORIES WITHOUT GOING LIGHT ON TASTE
If you're currently on a fat loss diet, a protein bar might seem like it is outside of your diet regimen. Most people think protein bars always contain too many calories and carbohydrates.
In actuality, there are plenty of protein bars for you! We offer a wide selection of low-carb and calorie protein bars that can easily fit in your fat loss diet, so you can allow yourself to have a guilt-free snack. Best of all, the variety and quality of low-carb protein bars today is incredible, so you're bound to find one that can fit your taste buds.
Read on and learn more about how to find the right protein bar for you!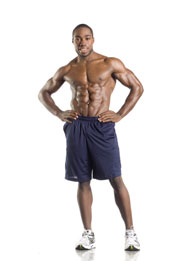 Picking The Right Protein Bar
NO MORE CONFUSION FOR THE RIGHT CHOICE
If you're looking through all the protein bars and feel a little overwhelmed, don't worry! It's true, there are a lot of bars out there, but that's a good thing. When selecting a protein bar, look for one that contains the specific number of calories, carbs, and protein that you are looking for in your diet.
It's always imperative that you meet your calorie needs for the day, so make that priority one. Beyond that, take a look at how many carbs and fats the bar contains, just to make sure the amount also fits in with your overall goals. Protein should always be present in any protein bar you choose but it's still important to find a protein content that fits with your fitness goal. For bulkers and builders, aim for higher calories, carbs and protein. For the cutters and trimmers, go for low-calories, carbs, and fats. Select a protein bar that fits your fitness goals, and feel confident with your high-quality, convenient protein at the ready!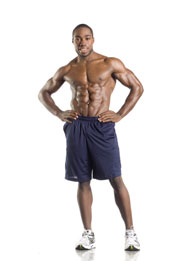 Featured Product
Whey Protein Bar for Building Muscle*
Gluten Free Bar with High Quality Protein and No Added Sugar*
Servings: 12
Price Per Serving: $2.08
25% Off
$33.48
$24.99
In Stock
1-20 of

159

Results
---
Sort By:
---
Show:
* These statements have not been evaluated by the Food and Drug Administration. This product is not intended to diagnose, treat, cure, or prevent any disease.
1-20 of

159

Results
---
Sort By:
---
Show:
Categories Index