banaba
Banaba Guide
Introduction To Banaba
Watch this quick video to get the scoop on banaba!
Your Metabolism Could Use A Tune Up
BANABA PROMOTES HEALTHY WEIGHT CONTROL*
Banaba is a leaf bearing plant that grows in Southeast Asia and India and has been used for thousands of years. Also known as corosolic acid, crape myrtle and lagerstroemia speciosia. It's been suggested to help with appetite satisfaction, support liver health, and promote the use of glucose as a fuel source, potentially very helpful for those trying to manage their weight or get ripped!*
Banaba may help you maintain steady energy levels throughout your workout and daily life so that you can stay dedicated to your fitness goals through diet and exercise!*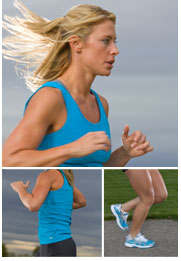 1-5 of

5

Results
---
Sort By:
---
Show:
* These statements have not been evaluated by the Food and Drug Administration. This product is not intended to diagnose, treat, cure, or prevent any disease.
1-5 of

5

Results
---
Sort By:
---
Show: