l-arginine
L-Arginine Guide
Introduction To L-Arginine
Watch this quick video to get the scoop on l-arginine!
Power Surge Your Pumps*
L-ARGININE CAN BLOW YOUR MUSCLES UP FROM FLAT TO FULL*
Many people have done their research and realize that amino acids are an important part of supplementation. Amino acids promote overall health and muscle growth and development.* Individually, amino acids play specific and unique roles in the human body.
L-Arginine is an amino acid that is a pre-cursor to the vasodilator Nitric Oxide. What that means for you and your workout: L-Arginine supports blood and oxygen flow to and from muscle tissues.* That really translates to muscle PUMPS!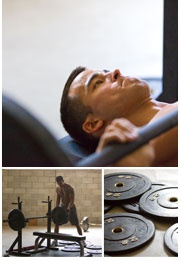 Give Your Muscles New Life*
THE NUTRIENT TRANSPORTER THAT FEEDS YOUR MUSCLES*
L-Arginine has many benefits for the everyday active individual. L-Arginine may help:
Support fat loss*

Encourage lean muscle growth and development*

Promote a healthy immune system*
Since L-Arginine acts as a precursor for Nitric Oxide, taking L-Arginine supplements may help your muscles receive nutrients and oxygen faster, which means fast recovery rates and results!*
If you've been looking for a supplement to help with your workout performance and amp up the intensity, giving you that blood-rushing muscle pump - check out L-Arginine supplements.*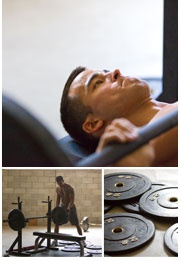 Be Strong And Look Strong*
THE PERFORMANCE BOOSTER FOR BODYBUILDERS*
If you are performing intense exercise regularly, you may want to consider adding L-Arginine to your workout performance supplements. L-Arginine is safe for men and women to take.
L-Arginine can support your fat loss or muscle building goal, and if you are trying to improve for a sport or improve your endurance, L-Arginine's benefits could work for you!*
L-Arginine is a perfect pick for bodybuilders or weight lifters searching for that rock hard feeling of pumped up muscles.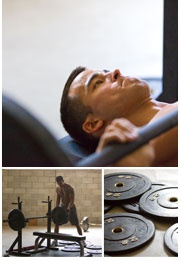 Stack For Success
WITH L-ARGININE, OPTIMAL RESULTS ARE EXPECTED*
L-Arginine works well as part of a pre-workout supplement stack. With L-Arginine's workout performance benefits, taking it about 30 minutes before exercise is perfect. Remember to strictly follow the directions listed on the product that you buy for how much of the product you should take.
L-Arginine stacks well with Carbohydrate products, Citrulline, Creatine, and other amino acids. You can buy L-Arginine as a standalone product in a few different forms like L-Arginine HCL, L-Arginine, and Arginine AKG. Many pre-workout products that contain a blend of ingredients will include Arginine. Whether in a blend or by itself, L-Arginine is a supplement not to miss out on!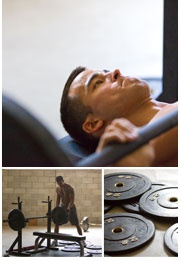 Featured Product
Bonus Item!
Powerful Nitric Oxide Formula In A Liquid Capsule*
Fast-acting liquid capsules intensify training through induced blood flow and cell volume expansion*
Servings: 40
Price Per Serving: $0.72
42% Off
$49.95
$28.98
In Stock
1-20 of

203

Results
---
Sort By:
---
Show:
* These statements have not been evaluated by the Food and Drug Administration. This product is not intended to diagnose, treat, cure, or prevent any disease.
1-20 of

203

Results
---
Sort By:
---
Show: