Apple Cider Vinegar Guide
Introduction To Apple Cider Vinegar
Watch this quick video to get the scoop on apple cider vinegar!
Get More From Your Apple-A-Day
APPLE CIDER VINEGAR SUPPORTS WEIGHT MANAGEMENT*
Apple cider vinegar has been used traditionally for a variety of uses. It is created when apples are crushed and allowed to ferment in wooden barrels. Apple cider vinegar is rich in phosphorus, calcium, sodium, potassium, iron, magnesium, chlorine, and B-vitamins. Unpasteurized apple cider vinegar also contains pectin and malic acid.
Apple cider vinegar has recently found new use as a weight-loss and weight-management aid by supporting digestion.* Apple cider vinegar may also support immune system health with its many vitamins and minerals, which may also contribute to athletic performance and muscle growth.*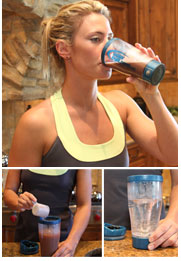 1-3 of

3

Results
---
Sort By:
---
Show:
Many Vitamins And Minerals!
Support Your Overall Health With This Apple A Day!*
Servings: 90
Milligrams Per Serving: 900
Price Per Serving: $0.08
49% Off
$13.99
$7.18
In Stock
Diet Formula!
Get Lean In A Natural, Healthy Way!*
49% Off
$14.99
$7.70
In Stock
Weight Loss Aid!*
One Of The First Supplements In The Industry!*
Servings: 180
Milligrams Per Serving: 500
Price Per Serving: $0.06
30% Off
$15.95
$11.17
In Stock
* These statements have not been evaluated by the Food and Drug Administration. This product is not intended to diagnose, treat, cure, or prevent any disease.
1-3 of

3

Results
---
Sort By:
---
Show: