Apple Pectin Guide
Introduction To Apple Pectin
Watch this quick video to get the scoop on apple pectin!
A General Intestinal Regulator!*
APPLE PECTIN PROVIDES FIBER AND ANTIOXIDANT SUPPORT*
Pectin is a complex carbohydrate that occurs in ripe fruits and certain vegetables. Pectin can also be found in peaches, currants, and plums.
Apple pectin is a soluble fiber with a great number of health benefits. Apple pectin is a great supplement for anyone with a desire to improve their diet and health through improved digestion and antioxidant effects.* The benefits you may experience from supplementing with Apple Pectin are:
Helps maintain intestinal balance*

Increased soluble fiber intake

Improve the absorption of nutrients by optimizing digestion*

Optimize immune system functioning.*

Support increased longevity and vitality*
Remember to follow the instructions on your supplement label to take your apple pectin product according to recommended guidelines.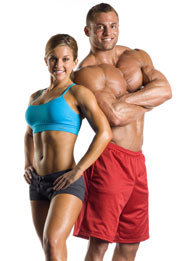 1-3 of

3

Results
---
Sort By:
---
Show:
Digestive Support!*
Helpful In Supporting Natural Intestinal Health!*
Servings: 60
Grams Per Serving: 1.4
Price Per Serving: $0.14
49% Off
$15.99
$8.19
In Stock
With Vitamin C!
High Quality Apple Pectin USP With Vitamin C!
Servings: 100
Milligrams Per Serving: 500
Price Per Serving: $0.08
23% Off
$9.99
$7.72
In Stock
Fiber and Probiotic Supplement!
Natural Fibers Formulated To Deal Healthy Bowel Movements!
Servings: 15
Price Per Serving: $1.43
29% Off
$29.95
$21.39
In Stock
* These statements have not been evaluated by the Food and Drug Administration. This product is not intended to diagnose, treat, cure, or prevent any disease.
1-3 of

3

Results
---
Sort By:
---
Show: