Amino Acids Guide
Introduction To Amino Acids
Watch this quick video to get the scoop on amino acids!
Build Your Body With The Right Tools
DON'T MISS OUT ON THE BENEFITS OF AMINO ACIDS
There are many amino acids, and one cannot stress enough the importance of having proper amounts of them in your diet. Whether a limiting nutrient such as a BCAA or one of the many other types of amino acids, all are important for general health as well as physical goals such as building muscle or losing fat.* Any house must have a foundation, so make sure yours is strong with amino acids.
However, keep an eye out for the source your amino acids are derived from in order to make sure the product fits your requirements. Amino acids are commonly derived from meats, fish, vegetables, dairy, or legumes. Always check the nutrition label if you have allergies to or cannot consume some of these food sources.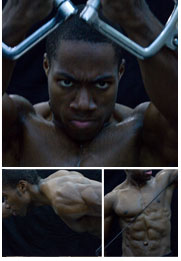 Total Body Health, Inside & Out
CHOOSE AMINO ACIDS FOR HIGH-QUALITY FUEL
From building muscle to keeping your immune system running strong, get your body what it needs with amino acids.*
Some of the major areas amino acids can support are:
Muscle repair and growth*

Mood, concentration, and sleep*

Immune system function and general health maintenance*

Healthy digestion*
Make sure to help supplement the protein in your diet by making good use of an amino acid product. Read on to learn more!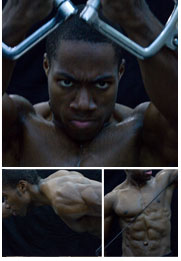 Amino Acids Are Your Ally
BUILD, BURN, OR MAINTAIN WITH AMINO ACIDS*
If you're looking to keep things simple, our basic amino acid caps will be perfect for you. With nothing but a straight blend of all the amino acids that you need, this is a good option for building, burning, and maintaining!*
To really get the amino acids working in your favor, take two to four servings before and after your workout period as well. Your muscles are primed to absorb the amino acids and use them immediately for muscular repair at these times, so make sure to get those in at the right time!*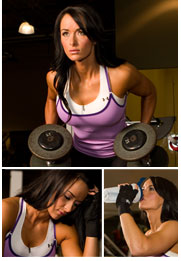 Refuel And Replenish
AMINO ACIDS AND CARBS: THE PERFECT COMBO
Since the body releases insulin each time you consume dietary carbs, consider using a post-workout to combine carbs and amino acids for quick absorption and delivery of those amino acids to your muscles.
Amino acids with carbs are a great solution for any athlete needing replenishment, providing you with important carbs for fuel along with amino acids for repair.* No need for a pit stop!
Whether on the field or the court, add amino acids combined with carbohydrates to your game plan.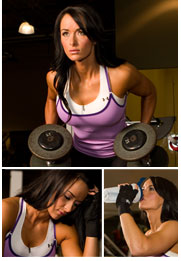 The 1–2 Punch For Your Post-Workout Knockout
AMINO ACIDS AND PROTEIN: FAST RECOVERY*
Getting that fast-absorbing protein shake in immediately after your training is crucial for preserving and building muscle.* Having that protein to support your broken-down muscle cells is vital, and adding high-quality amino acids to the mix is another step in the right direction.*
Amino acids and protein work incredibly well together, which is why many of the highest quality proteins come with a complex amount of amino acids to meet your heavy requirements. If you want convenience and performance in one container, protein combined with amino acids will be there.*
For best results take one scoop along with a fast acting source of carbohydrates immediately after your workout session!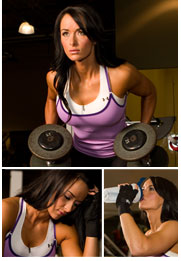 Featured Product
Bonus Item!
Prepare For Liftoff!
Helps Increase Exercise Performance By 13%!*
Servings: 20
Price Per Serving: $1.50
25% Off
$39.99
$29.99
In Stock
1-20 of

422

Results
---
Sort By:
---
Show:
* These statements have not been evaluated by the Food and Drug Administration. This product is not intended to diagnose, treat, cure, or prevent any disease.
1-20 of

422

Results
---
Sort By:
---
Show: